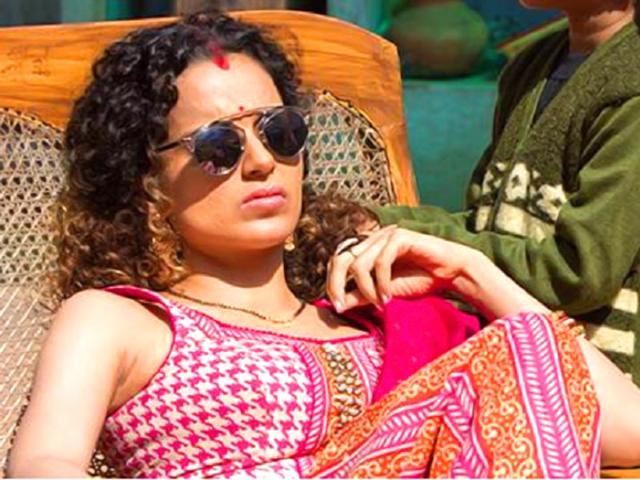 Bollywood actress Kangana Ranaut who is currently busy promoting her upcoming release Simran went candid in India TV's show Aap Ki Adalat. The fearless diva spilled beans about controversies that surrounded her life. From Karan Johar to Hrithik Roshan and Adhyayan Suman, the National Award-winning actress didn't spare anybody.  It has been seen that Kangana maintained calm demeanour and remained nonchalant despite several issues affecting her. Kangana who has gone through a tough survival fight in Bollywood is a self made woman without any kind of backing. Here are the top unapologetic and brutal statements by Kangana which shows that there is nobody like her in the film industry.
1. Kangana on being mocked for her poor English 
Bollywood has been harsh to Kangana in many ways. Recalling her early days, she says "It was no fairytale. I was nothing like I am today – I couldn't speak a word of English. In England, people might be understanding of that, but in Mumbai if you don't speak English, people would ask 'How does she expect to work in Hindi films?' Today I am who I am because my understanding of myself never changed," IANS reported her saying.
2. Growing up in a conservative family
Kangana has been stiff-necked since childhood. After leaving home at a very young age, Kangana made her own choices. Talking about her up bringing, she said, "When I was born, my parents, my mother especially, couldn't come to terms with that fact that they had another baby girl". According to a report in PTI, the actress said "I know these stories in detail because every time a guest visited, or there was a gathering, they repeated this story in front of me that how I was the unwanted child."
"Perhaps the only expectation is that you grow up as a presentable young woman and get a decent spouse. I was a pain, not the kind of child an Indian parent would like to have," said the 'Queen' actress.
3. On promoting fairness cream
Kangana is not only vocal when it comes to herseld but also about issues deep-rooted in the society. In an interview to a French channel, French 24, she said, "It's very sad and I find it extremely humiliating because we're a country of beautiful people. Women should not be subjected to this discrimination. They're just stripped off their confidence and self-worth by such creams. I oppose it and I'm very ashamed that many celebs support it and endorse it".
4.What does 'good friends' in Bollywood means?
Kangana never backs away from speaking her mind and this is the reason she is cherished by her fans. Kangana slayed it in just one line when she said, "When one says ''just good friends', it means they are f*** buddies".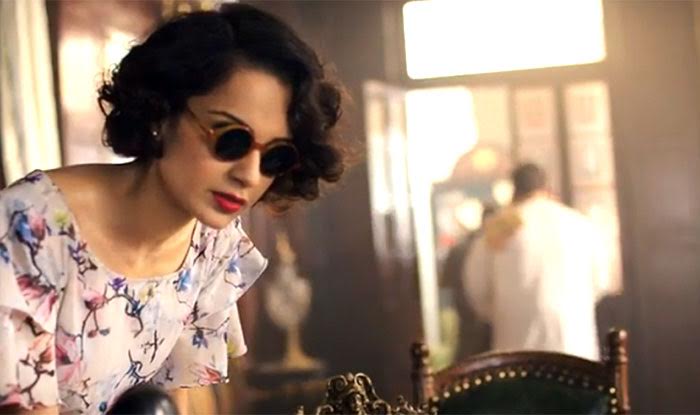 5. Revealing hypocrisy of award functions
When it was asked why doesn't she attends award functions, in a savage answer, Kangana said, "Award functions are fraud. It is all about groupism. When I don't attend popular award functions, around 50-60 organisers and giant media houses call and threaten to impose ban on me".
6. Single-handedly taking on Roshans
The feisty Bollywood queen admitted that she was in a relationship with Hrithik Roshan which ended by 2014 followed by a ugly spat in public. Lashing out at father-son duo, she said "His father (Rakesh Roshan) told the world, I will expose this girl. It's more than a year, and I am waiting for him to expose me. When will that time come? If you don't find any imposter, then apologize. I have faced innumerous slanders, wept and could not sleep for several nights, underwent mental stress and emotional trauma, all sorts of cheap mails were released about me, which people can read even today via Google. I want them to apologize for this misdemeanour."
7. Demolishing Adhyayan Suman's allegation in the most honest way
Her ex Adhyayan Suman with whom she worked in 2009 flick Raaz: The Mystery Continues alleged that Kangana practices black magic and mixes her "impure" menstrual blood in his food to ensure his failure. "People in the country are discussing my menstrual blood and that I used it for making food, etc." She further said that it cannot be called gross as periods are not 'gross'. 
"When they're jealous of a woman's success, the first thing she becomes is a daayan. If she's crazily successful, she becomes a psychopath. If she's sexually active, she becomes a whore. I've played a whore on screen, and my close interaction with prostitutes has allowed me to be extremely empathetic to them. So it doesn't work on me. Witches - I love Shakespeare, and like any other artist, I'm also smitten by witches, or faeries, or demons, or Gods, or mysticism, or romanticism. It doesn't scare me," said Kangana on the accusation of practicising witchcraft.
On being physically abusive, Kangana in Aap Ki Adalat said "He was 95 kgs and I was of 49 kgs. How could I ever hit him? I wouldn't be able to. However,  now I think that I should have done that."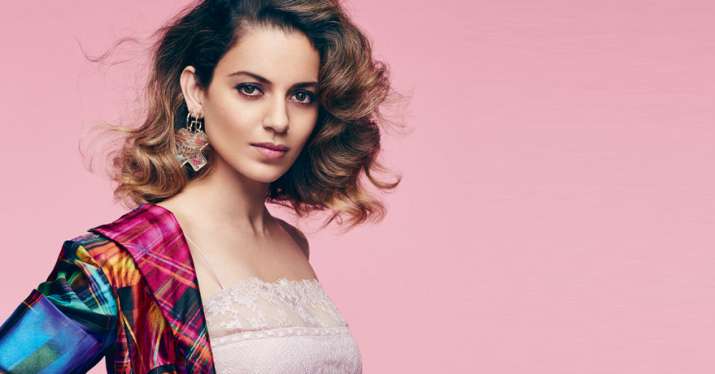 8. On sharing screen space with Khans
"Why should I work with the Khans? In the beginning, I wanted to have a conventional, very easy route where I can work with big heroes and be a big heroine. Now I get a lot of offers to work with the Khans. When I wanted work, nobody was ready to work with me. Now that I'm my own hero on the sets, why should I work with other heroes?" she said bluntly.
9. On "movie mafia" Karan Johar
During her appearance in the chat show 'Koffee With Karan, Kangana said, "In my biopic, if it is ever made, you will play the stereotypical villain. One who is intolerant of outsiders.. the flag-bearer of nepotism and movie mafia." Later when the filmmmaker tried to shame Kangana by saying that she is playing the 'victim card', the actress who is outspoken said that she is using badass card. 
She further added, "I use every card possible. At the workplace, it's the badass card to fight cutthroat competition. With my family and loved ones, it's the love card. When fighting the world, it's the dignity card, and for a seat in a bus, it's the woman card. What is important to understand is that we are not fighting people, we are fighting a mentality. I am not fighting Karan Johar, I am fighting male chauvinism".