Follow us on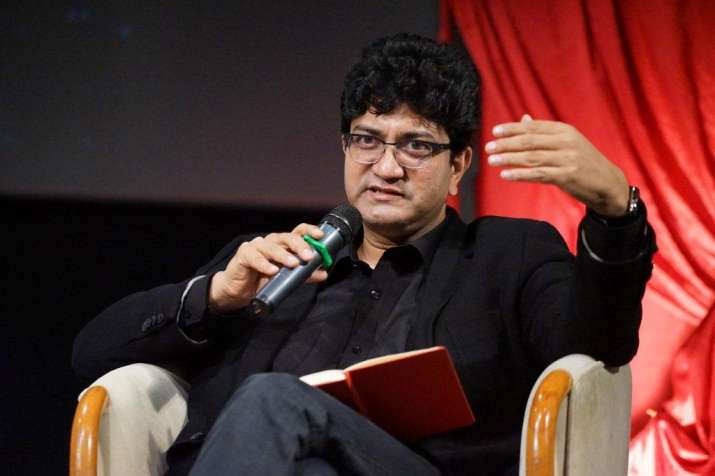 ''Badlengi Rityuein Adaa..Par Main Rahungi Sadaa.. Isi Tarah Teri Baahon Mein Baahein Dal Ke..Har Lamha, Har Pal.'' These lines from Aamir Khan starrer movie Ghajini by Prasoon Joshi are so much true for the lyrics that he pens down. His lines sum up love, pain, heartbreak and myriad emotions that linger in our hearts and never fade away even by an iota. Three times winner of Filmfare Award, two times of National Award and the recipient of Padma Shri makes us fall in love with his lines over and over again, no matter how many times we have heard it on loop. The man who masters in various skills, ranging from poetry to advertising and script writing has turned 45 today and we take this occasion to remember gems of lyrics he has produced.
1. Hum Tum's Title Track
The song from Rani Mukerji and Saif Ali Khan starrer 2004 flick continues to remain the love anthem of those who are deeply into each other. No one can feel and live these lyrics better than those who have been or are madly in love. Singer Babul Supriyo and Alka Yagnik have added extra charm to the lines by giving their soulful voices for it.
2. Maa from Taare Zameen Par
This song which aptly reflects pain of a child being separated from his mother is still unbeatable. This creation by Mr. Joshi which has been brought out emotionally in the vocal of Shankar Mahadevan can leave mothers in tears. 
3. Zinda Hai Toh From Bhaag Milkha Bhaag
Lines of this song is all about determination, courage, hard work and persistence. In the youthful voice of Siddharth Mahadevan, the song is your every day motivation to make every moment better than the past.
4. Tu Bin Bataye from Rang De Basanti
 It is a classic piece for every lady who is in love. Its lines evoke warmth, tenderness, fondness and understanding in lovebirds. Sung brilliantlly by Madhushree and Naresh Iyer, Tu Bin Bataye marvellously portrays why two people in relationship never wants to grow apart.
5. Jeene Ke Ishare From Phir Milenge
I am still clueless why this soulful number is rated too low. The melodious song from Shilpa Shetty and Salman Khan starrer 2004 flick can calm down your senses.
6. Chand Sifarish from Fanaa
There has to be pinch of naughtiness in romance otherwise it will be a dull feeling. This evergreen song from Fanaa in romantic voice of Shan leaves you mesmerized with how beautifully Mr. Joshi has played with words.
7. Kaise Mujhe Tum Mil Gayi from Ghajini
In this song, Prasoon Joshi aesthetically describes feelings of a person when he/she receives affection from the loved ones. Composed by legendary musician, A R Rahman and crooned to perfection by Benny Dayal and Shreya Ghoshal will remind lovebirds of the day when they first listened to the tunes of their hearts.