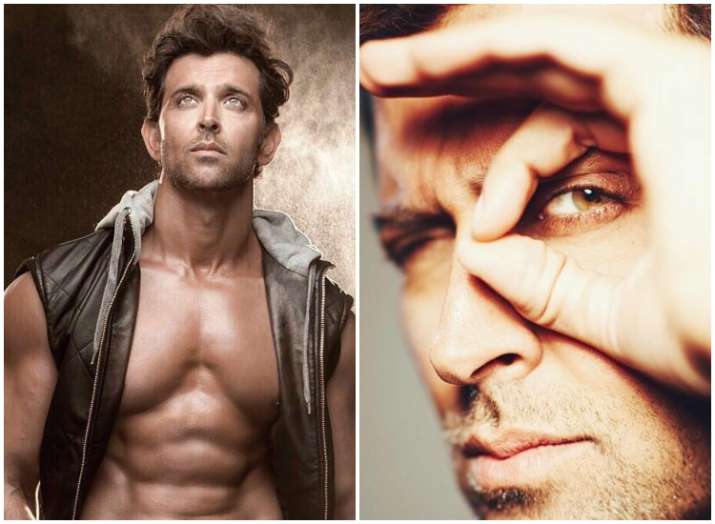 Hrithik Roshan is one actor who has been every girl's college crush in the 2000s. Dubbed as the Greek God of Bollywood, Hrithik Roshan is the exemplary definition of drool-worthy looks, perfectly ripped body, and insane dancing skills. Hrithik Roshan's hook step in Ek Pal Ka Jeena could easily be called the most used dance step of the 2000s. From giving the industry it's most cherished alien to the coolest superhero, Hrithik Roshan has started a league of his own. As Hrithik turns 44 today, we have compiled 5 of the best performances that Hrithik has delivered over the years which will not only sweep you off your feet, but have them swinging as well.
Ek Pal Ka Jeena (Kaho Na Pyar Hai)
Having debuted with one of the finest Bollywood romance films, Kaho Na Pyar Hai (2000), the actor stole our hearts with his 'Ek Pal Ka Jeena' moves.
Main Aisa Kyun Hoon (Lakshya)
While we have some magnificent actors in Bollywood who have sick moves, there are very few who can dance like you have never seen before. And Hrithik fills that slot.
You Are My Sonia (Kabhi Khushi Kabhi Gham)
Though he is an actor of limited films, they are always one to watch out for. Some might call him an actor who overdoes it when it comes to acting but there is no one who can say otherwise about his moves.
It's Magic (Koi Mil Gaya)
Harman Baweja, Tiger Shroff, were drawn to comparisons with the actor, but none were as complete as Hrithik.
Mon Amour (Kaabil)
Hrithik is revered as one of the most talented entertainers to have graced the industry, with his skill set unique and strong in his own aspect.