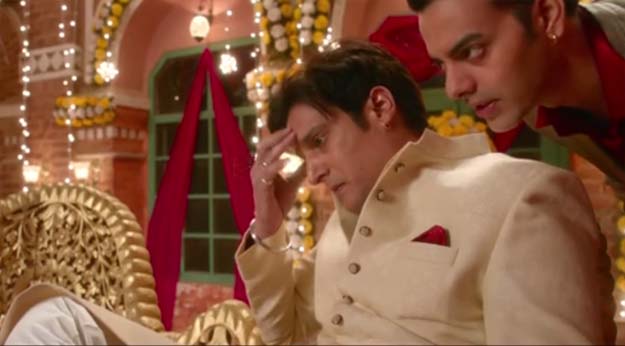 Actor Jimmy Shergill doesn't have quite the luck when it comes to getting the girl in movies. It has been a common observation of cine buffs that Bollywood has been particularly harsh on him.
Over the past years all the movie of which he has been a part of ended with him losing out on the girl.
Here are a few examples:
In 'Mere Yaar Ki Shaadi Hai', he lost the girl Tulip Joshi to Uday Chopra, in 'Saheb, Biwi Aur Gangster' he gets shot by the lover of his wife and in both the 'Tanu Weds Manu' movies loses Kangana Ranaut to R. Madhavan.
In his latest release, 'Happy Bhag Jaayegi' too he met the same fate. As evident from the trailer, his character is elated that he his getting married but the bride (played by Diana Penty) runs minutes before the big event.
With the movie releasing today, his fans have the same question. Why are Bollywood movies unfair to him? Why doesn't he ever see a happy ending?
A similar question was asked to Jimmy during a recent interview. He was asked why he plays conflicted roles in which his character is not sure about the girl he falls in love with. To this Jimmy gave a smart answer. He said,
"I enjoy the running away as long as both of us are happy."
To this reply from Jimmy, his co-star Diana was quick to add,
"I am very happy."
Well, cine buffs now you know why Jimmy mostly never gets a happy ending in the movies.