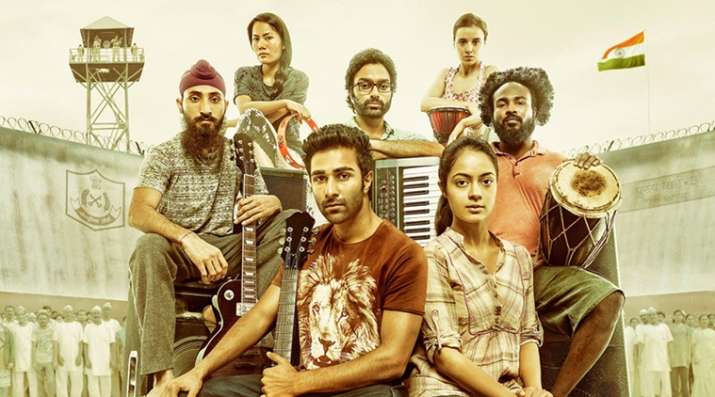 What started as a curiosity over an article about a band in Tihar Jail led director Faisal to the story of his latest film, Qaidi Band, about seven undertrials seeking redemption through music. 
"So much has been sacrificed to achieve our freedom. But it's ironic that the freedom of the citizens is taken for granted because of the complex judicial system. People have literally fallen into a black hole because we don't have enough judges and courts," Faisal said. 
Citing the example of Assam's Machal Lalung, who was released after spending 54 years in jail as an undertrial, Faisal said during his research, he came to know that 70 per cent of the inmates in India are undertrials waiting for a verdict. 
"What primarily drove me to write this story was how we take our freedom for granted and in the trailer there is a dialogue where the character says, 'What has happened to us can happen to you as well. Keep your freedom safe,''' Faisal said. Faisal said he later saw a documentary on the band The Flying Souls, where they are seen performing a song called Freedom for jail inmates. 
"And then I also came to know that they organise a Tihar Idol, where they bring together the inmates from male and female wards together. It made me realise that there was enough potential for a story. Our jails are the microcosm of the society outside," he said. 
The movie, whose trailer came out yesterday, will release on August 25. 
The Yash Raj Films project will launch two newcomers -- Aadar Jain and Anya Singh. It is the second time that Faisal is working with newcomers after Ishaqzaade in 2012, which launched Arjun Kapoor opposite a relatively new Parineeti Chopra. 
Also Read: Qaidi Band: First poster of Aadar Jain and Anya Singh's film released
The director said not just Jain, who is the grandson of Raj Kapoor, and YRF find Anya, other five actors are also new. 
"The story was such that it needed people who will create a world which does not even have a hint of the film industry or make-believe. To best reflect the concerns of the story, it was important to get the drama and the colour of that world right. Both Adi (Aditya Chopra) and I felt it should have newcomers and they had to be cast carefully. It was a rigorous process. We shortlisted many people and put them through workshops to finally arrive on these seven, who are not only good actors but also have strong individual personalities," he said. 
Faisal, whose first film had thespians like Rishi and Neetu Kapoor, said the process of working with actors whether new or experienced was not much different. "If actors are excited about the story and surrender themselves to the vision of the story and the director, then it does not matter whether they are new or established," he said.
For more entertainment updates follow our Facebook page
(With PTI Inputs)