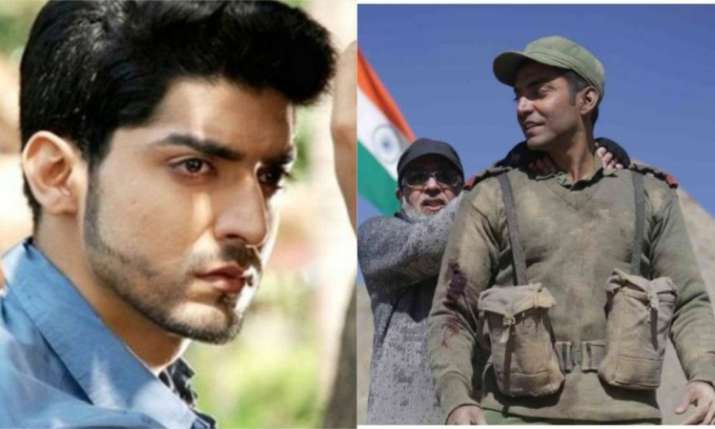 JP Dutta's war drama Paltan, which was based on Nathu La and Cho La standoff between India and China released last year in September but the movie is again in news. The cast and crew of the film including Gurmeet Choudhary have alleged that the producer hasn't cleared their dues. Gurmeet told Mid-day, ''My staff [hair and make-up] and I haven't received our payments''. However, he didn't divulge much details. The multi-starrer film also featured Arjun Rampal and Sonu Sood in pivotal roles.
Dr Chien Ho Liao, who played the antagonist ín the flick said that he has been visiting Dutta's office every alternate week but in vain. His dues have also not been settled. The actor regrets not signing the contract with the makers. ''When I was offered the film, we verbally agreed on the remuneration. I trusted JP sir as he is an industry veteran. I regret not signing the contract. More than 50 per cent of my money is pending," he said.
Sonal Chauhan's makeup artist Arjun Bundela claims that the producer assured him to clear his dues by December but still Rs 90,000 is pending with them. ''Whenever I call up JP Films, they maintain that the money will be released once Zee Studios [co-producer] pays them. To my knowledge, Zee has already cleared the money,'' he told Mid-day.
Earlier, director of photography Nigam Bomzan slapped legal notice to the makers over non-payment of dues.
However, Nidhi Dutta, JP Dutta's daughter refutes allegations. She said that she will ask Gurmeet to show proofs verifying his allegations. ''Everyone knows where our office is. If they have any issues regarding non-payment of dues, they are welcome to meet us. They can also call my father, yet none of them have done it. I would also ask Gurmeet to produce proof regarding the so-called dues. We haven't defaulted on our payments. If someone tries to defame my father or our company, I won't take it lying down,'' she said.
Paltan released on September 7, 2018. The movie was slammed by critics and audience alike. It tanked at the box office.