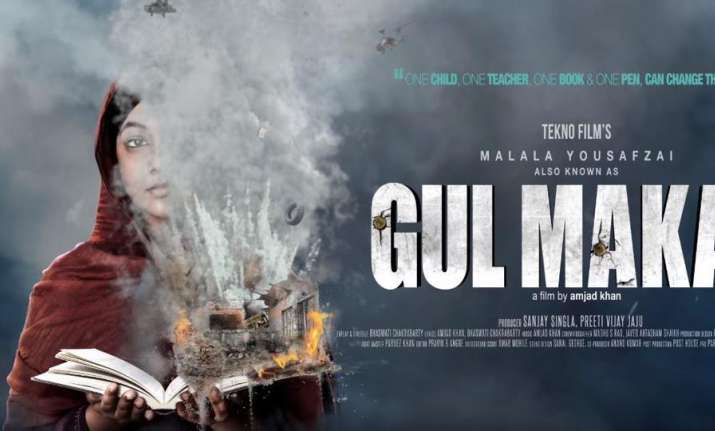 The first look and motion poster of 'Gul Makai'- a Bollywood film on the life of Pakistani social activist Malala Yousafzai are here. The film has chronicled the journey of Malala from her days in Swat Valley to her becoming the youngest Noble peace prize winner. The teaser will be out soon.The poster features TV actor Reem Shaikh as the Nobel prize winner with a book in her hand which upon opening, 
A lot of the audience members are confused with the title of the film – Gul Makai. People have been wondering why the film hasn't taken the title of Malala Yousafzai instead of Gul Makai. To tell our readers, Malala used Gul Makai as her pseudonym to write her blog in BBC Urdu while she was living under Taliban's rule.
In the motion poster of Gul Makai, a young and courageous girl is seen holding a book in her hand which has been set on fire while a voiceover by what sounded like veteran actor Kabir Bedi says: "This is about those times when the Taliban was destroying Pakistan and Afghanistan in the name of Jihad and religion. When from a very small village in Pakistan, a voice arose."
The film is directed by Amjad Khan, the cast of the film includes Reem Shaikh, Divya Dutta, Mukesh Rishi, Abhimanyu Singh and Ajaz Khan.
At the age of 17, Malala became the youngest person to win the Nobel Peace Prize after surviving an assassination attempt by the Taliban in 2012.
She founded the Malala Fund, a non-profit organisation and in 2013 co-authored 'I am Malala', an international bestseller. She has continued to speak out on the importance of education.