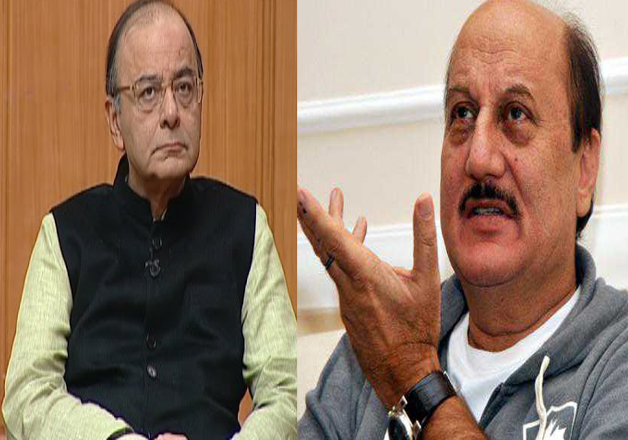 As soon as Finance Minister Arun Jaitely presented the Union Budget for next fiscal, there was a huge buzz across all the industries including the film industry. 
While agriculture and rural sectors remained the main priorities of the government once again, besides curbing political funding, fighting black money and digitalisation of the economy, Bollywood celebs feel that entertainment industry has been 'left out' once again since there was no specific mention of it.
Speaking to Times of India, film producer Mukesh Bhatt said, "The Finance Minister did not even mention the film industry in his Budget. They feel like we do not exist. They didn't even touch upon piracy which is impacting us in such a big way and also in turn affecting the government's revenue. We are saddened!"
Admitting it was sad that the film industry wasn't included in the Budget, filmmaker Kunal Kohli questioned the role of members of the film industry elected to the Parliament. 
He said, "I feel members of the film fraternity, who are in the government, should be representing us and they need to put our point across to the government for them to look at. The film industry is in the limelight and is a great source of providing revenue and generating jobs."
On the other hand, singer Kailash Kher tweeted on a positive note, praising the telemedicine initiative 'DigiGaon'. The proposed 'DigiGaon' aims to provide telemedicines, education and skills through digital technology.
#DigiGaon will be launched to promote tele-medicine N education is welcome move.Hope this budget benefits larger lot for a greater tomorrow

— Kailash Kher (@Kailashkher) February 1, 2017
A number of other celebs took to Twitter and expressed their views on Union Budget 2017. Check out what they had to say: 
Loving the political-funding reform brought by @narendramodi and @arunjaitley ! Will analyse in depth, but for now, MASSIVE congratulations!

— VISHAL DADLANI (@VishalDadlani) February 1, 2017
Arun Jaitely ji, we congratulate you on this great #Budget2017 . Especially for the 48k crore allocation to MNREGA.

Regards
Dino,Uday,Abhi

— Abhishek Bachchan (@juniorbacchhan) February 1, 2017
"A budget tells us what we can't afford, but it doesn't keep us from buying it.":)
William Feather

— Anupam Kher (@AnupamPKher) February 1, 2017
👏👏👏👏👏👏 Only when agriculture and villages improved can an agrarian nation come up.. https://t.co/FQXnLB3A8N

— Randeep Hooda (@RandeepHooda) February 1, 2017
3 most imp moves in #Budget2017:
1. FDI easier, FIPB gone
2. Corp taxes reduced to 25% (<50cr turnover)
3. Some electoral funding reforms.

— Chetan Bhagat (@chetan_bhagat) February 1, 2017