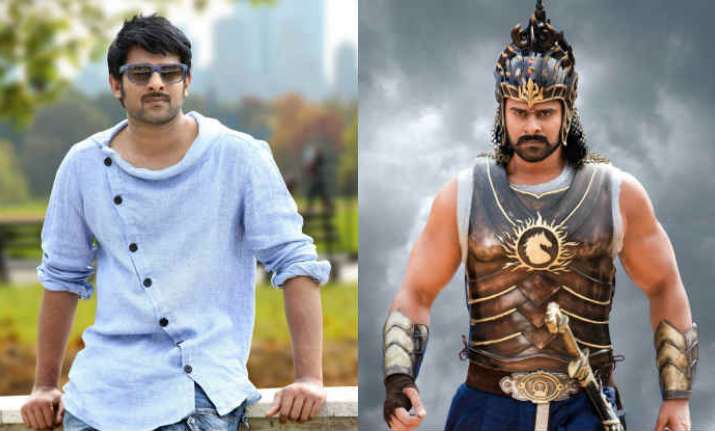 One name that has been breaking the internet and stealing our hearts is none other than Baahubali Prabhas. The Tollywood star has gained mammoth popularity after the crazy success of SS Rajamouli's Baahubali 2: The Conclusion.
Almost every day we get to hear some news or the other regarding Prabhas. Let's have a quick flashback to five times when the star completely bowled us over.
6000 marriage proposals
Prabhas was flooded with tons of marriage proposals from ladies across the globe during the shoot of Baahubali 1 and Baahubali 2.
Also Read: Not Rana Daggubati, Anushka Shetty finds Prabhas sexy, watch video
The 37-year-old bachelor is quite the ladies man but what's surprising is that the Tollywood star turned each and every proposal down owing to his work commitments. 
Rejecting 18 crore endorsement deal 
Prabhas has been approached by several brands. Although he hasn't agreed to any of them as of now, he has declined a whopping 18 crore worth of brand endorsement," according to Prabhas's spokesperson.
The SS Rajamouli's Baahubali effect has surely created huge opportunities for the actor. However, Prabhas has his own commitments first and money doesn't seem to attract him so much.
Not singing any film for four years
The South superstar didn't sign any film for four years while filming for Baahubali 2. In fact, he said that he would have dedicated more than four years of his career for S.S Rajamouli's film without a second thought.
"For Rajamouli, I would have even spent more than four years on 'Baahubali'. I would have been ready to dedicate even seven years for him on the project," Prabhas said.
When Rana Daggibati played a prank on him 
During a chat show Konchem Touch lo Unte Chepta, Rana revealed that he once made a prank call to Prabhas and told him that he needed his help as police has caught him.
The Baahubali actor patiently listened to him and then asked Rana to tell the police that he is working with Prabhas in Baahubali 2 and they will leave him.
When Prabhas was almost penniless
The actor was pretty much penniless while shooting for Baahubali 2. The revelation was made by none other than director SS Rajamouli.
While being interviewed by a leading news channel, Rajamouli revealed that Prabhas gave three consecutive hits and many producers were after him to cast him in his film but Prabhas wanted to concentrate on Baahubali so he clearly said no.
He added that Prabhas also refused to do a commercial worth Rs 10 crores. Rajamouli stated that there was a time when producers were sending him gifts and pay cheques without asking anything in return. Prabhas talked about it to Rajamouli and stated that he will not take anything as how would he return big amount if people ever come to ask for it.