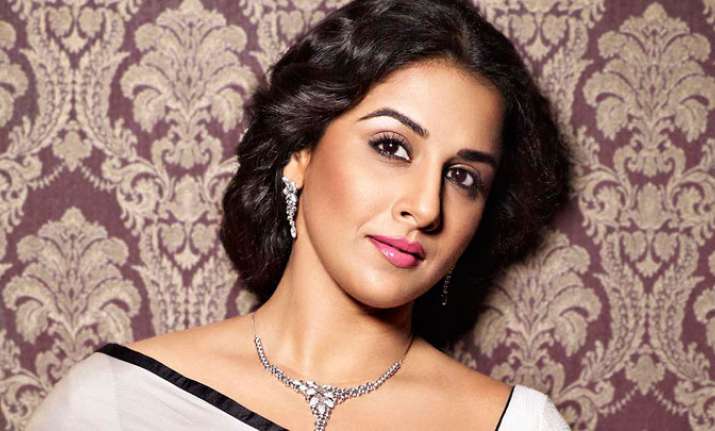 Bollywood actress Vidya Balan who is promoting her upcoming movie Tumhari Sulu said that Bollywood too can be really sexist. Speaking at the launch of a business magazine, the Tumhari Sulu star said that she faced a fair amount of sexism during her struggling days.
When asked if she faced any kind of sexism in the industry, she said, "The film industry has been really nice to me. I'm quite head-strong. But I think it can really be sexist. In the initial phase of my career, I did face a fair amount of sexism. I used to be really angry about that."
"I was told he has been given dates, so you have to work around them, but I was never asked like that. The male actor would always get a bigger van, a bigger hotel. People would always say like, 'do you need to listen to story?" she said. The actress shared that she has been very lucky to have step into the industry with a movie like 'Parineeta', as no one questioned the set of rules she set for herself.
"I was lucky I got into the business with a movie like 'Parineeta', no one questioned the rules I set for myself. I have been told that a female actor's life is not much, so you have to look younger. You got to look glamorous. I always told myself no, it is not like that," noted Balan. When asked if she is a feminist, she explained, "I'm a feminist I am not anti-men. There is a huge difference between them. I believe I have the equal right to breathe, live and lead my life as a man does."
She also shared that her dream is to act for next 40 years as she enjoys the work she does. She shared, "I want to keep acting for next 40 years. This is what I enjoy doing. Nothing has changed since I first decided to be an actor. I don't have specific goals, I just want to work."
Vidya who will next be seen in Suresh Triveni's 'Tumhari Sulu' is playing the role of a late-night RJ in the flick. The story revolves around a house maker who chances upon an opportunity of becoming a RJ. The movie is slated to release on November 17.
(With ANI inputs)