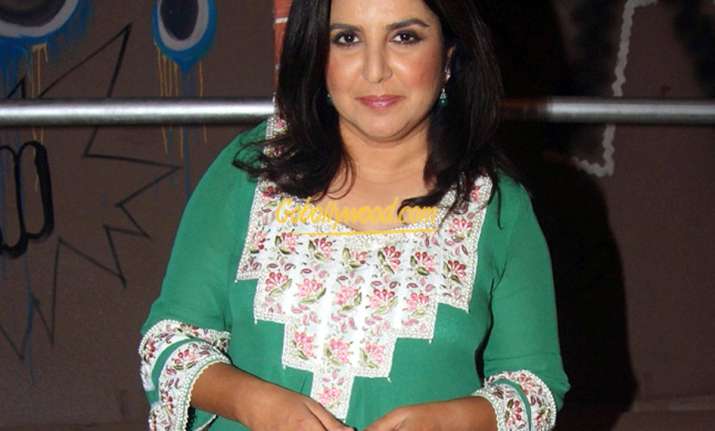 It's been a year now when filmmaker Farah Khan had announced her next project on girl power. While she admitted to be ecstatic about it in the beginning, Farah has admitted that she isn't getting enough time to finish the script of her movie.
Interestingly, the movie will be produced by Shah Rukh Khan's banner Red Chillies Entertainment.
Farah said that while most of the script is complete, she is still struggling to pen the end because of another big movie coming Khan's way.
"I am not getting time to finish the end of the script. There is also some big movie being planned, but I want to take my time", Farah said.
The filmmaker also asserted that she is not in a hurry to complete the movie, however, she does assured that when she is 500 percent sure about a project, Farah does complete is no matter what.
"For a year-and-half, I will only make that movie... (while making a film) I don't do reality shows, travel... I don't do anything," she stated.
"So I'm taking my time... Anyways, movies aren't doing that well right now," Farah added.
Currently, Farah Khan is seen as a judge on the ninth season of much popular singing based show 'Indian Idol' which is aired on Sony Entertainment Television channel.
(With IANS Inputs)