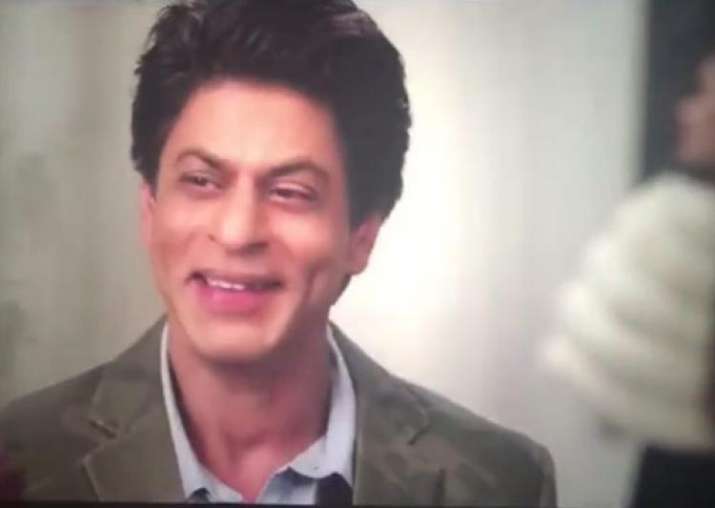 Filmmaker Karan Johar's latest movie 'Ae Dil Hai Mushkil' has been hitting headlines for several reasons, the latest being a bizarre incident that happened at a theatre in Malegaon after Shah Rukh Khan's cameo in the film.
His appearance in the movie along with Aishwarya Rai Bachchan and Ranbir Kapoor was indeed a treat for his fans. SRK is seen playing the role of Aishwarya Rai Bachchan's ex-husband.
From his magnificent persona to the way he delivered his dialogue " Darre Hue Log Aksar Alfaazon Ke Peeche Chupte Hain".
But little did anyone know that his few minutes role in ADHM will rake a trouble for the audience as his fandom reached an unthinkably dangerous level.
During the screening of 'Ae Dil Hai Mushkil' at 9pm show at the Malegoan theatre, fans got over-excited watching SRK appear on the silver screen and went on to burst crackers inside the movie hall.
A video of the incident is going viral on the social media in which fans are seen bursting rassi bombs and rockets inside the housefull auditorium with 900 people inside.
The incident created an uproar inside the theatre leaving the audience panic. Some parts of the theatre even caught fire as a result of which the screening of ADHM was halted for some time.
Vijay Bhuse, owner of the Malegaon theatre, told a leading daily that the movie was resumed in 10 minutes after fire was extinguished, however, around 500 people had left the theatre by then. Besides, many people were annoyed with the incident and even demanded refunds of their tickets.
As per the media reports, five youths have been arrested by the police, who will be charged with the sections of causing riots.