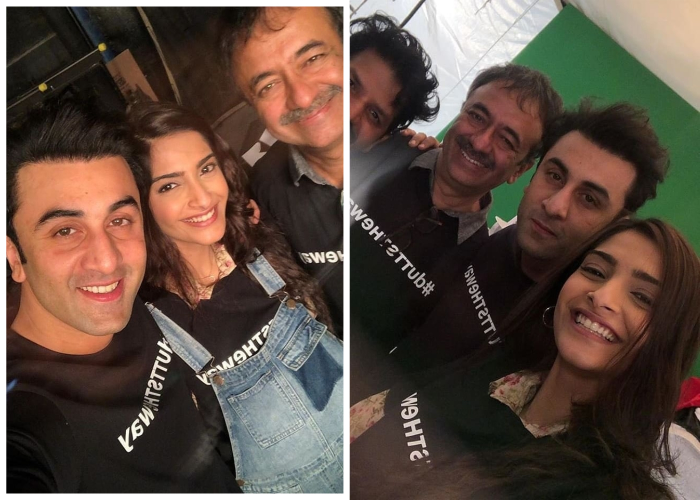 Ranbir Kapoor's upcoming film on Sanjay Dutt has created a lot of buzz among cinephiles. Fans are eager to catch a glimpse of the actor, who beefed up a great deal to replicate Sanjay Dutt on silverscreen. He has been experimenting with his looks to nail his role in upcoming Sanjay Dutt biopic, directed by Rajkumar Hirani. On Sunday, the team finally wrapped up shooting for the film. Instagram was flooded with the pictures of after-party.
What caught attention of netizen was that Sonam Kapoor and Ranbir Kapoor shared the frame almost after a decade. In the pictures and videos, it seems like Ranbir Kapoor and the entire team had one heck of a time on Sunday.
Sonam Kapoor even posed for a selfie with Ranbir Kapoor and Rajkumar Hirani. Check out the pictures and videos below from the wrap-up party of Sanjay Dutt Biopic.
Check out the pictures and videos here.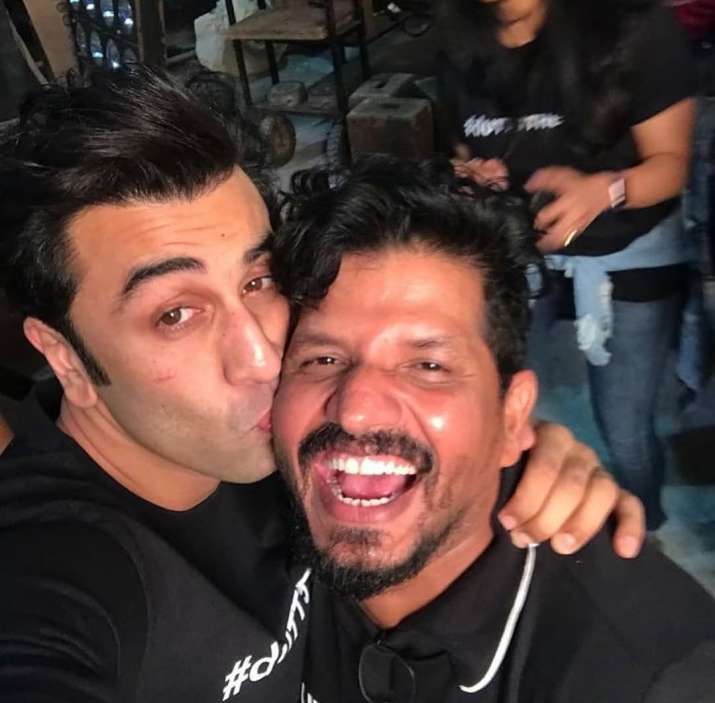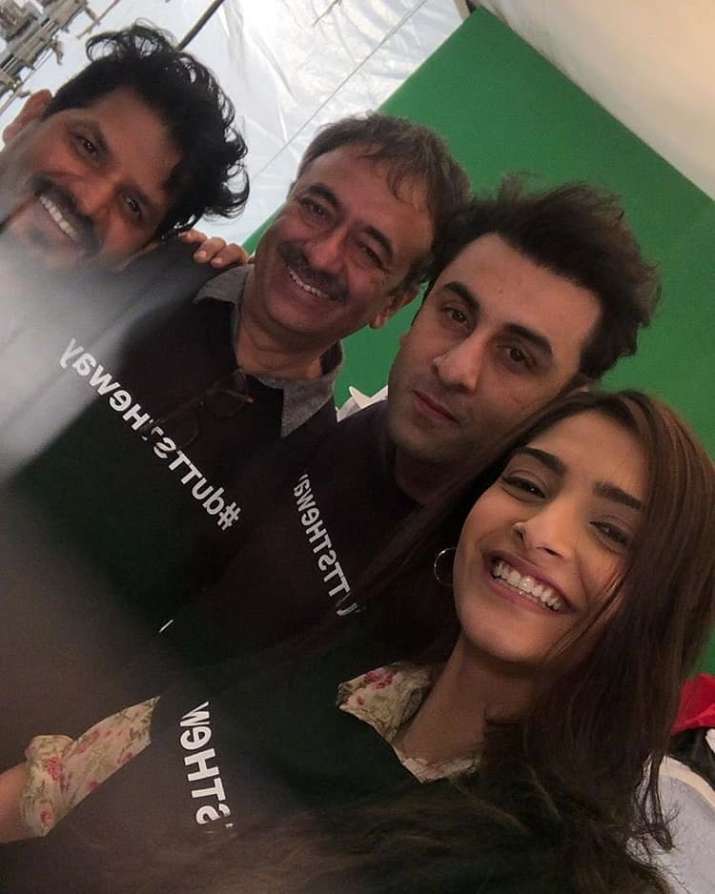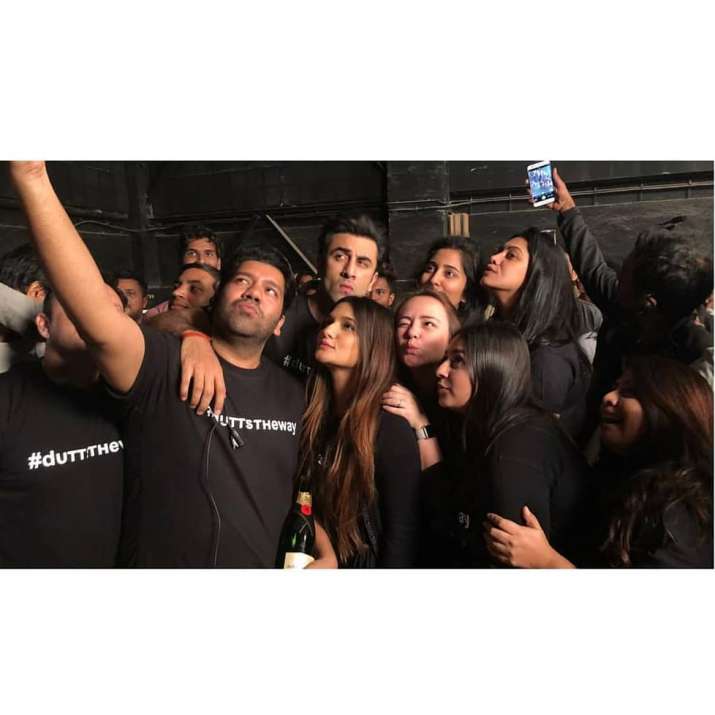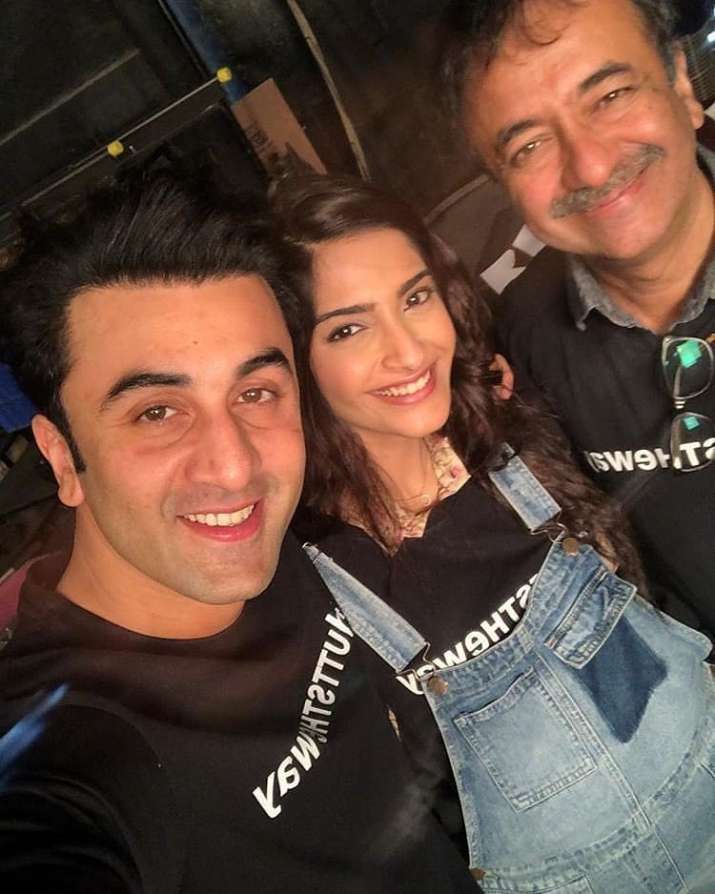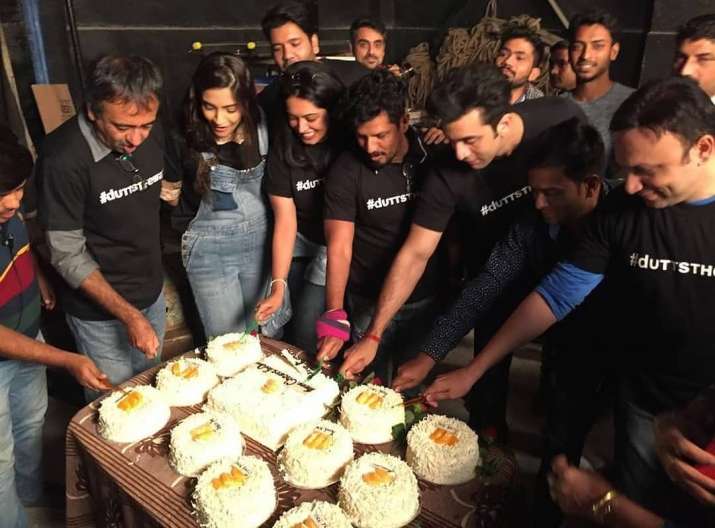 Talking about Dutt biopic, Ranbir Kapoor told a leading daily, "I am really keeping my fingers crossed for Sanjay Dutt biopic, it was an altogether different experience shooting for the film. I can't imagine and believe how much can a man go through hell in one life. He has paid for his deeds, made mistakes and got everything in this life. While filming there were times when I would observe him a lot, talk and walk like him but then I started to distance myself from him. After the image and look of Sanjay Dutt was released it was appreciated, but the role that I am portraying is not an act. I hope everyone likes it."
The title of the film hasn't been decided as yet. It is scheduled to hit the screens on June 29, 2018. One of the star casts, Manisha Koirala shared the news on her social media.