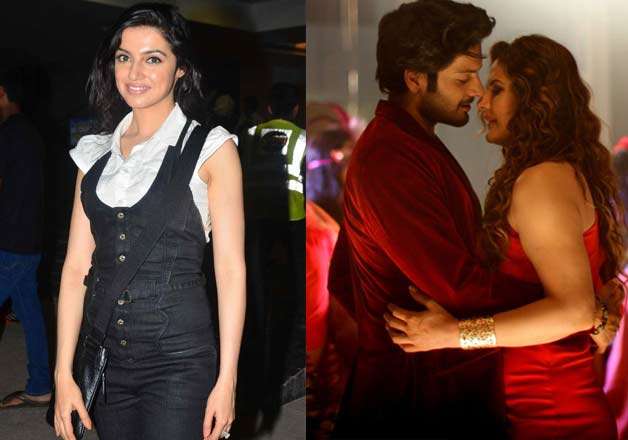 Actress Zareen Khan, who had stunned everyone with her bold avatar in 'Hate Story 3', recently created a lot of buzz with her latest song.
Zareen was seen in recreated version of Kishore Kumar's 'Pyaar Manga Hai' opposite Ali Fazal.
The song made the heads turn not just because of the lyrics but because of the making. The video of the song sees Zareen Khan and Ali Fazal indulging in some steamy kissing and lovemaking scenes.
Indeed, it invited a lot of criticism for the makers including the brand T-Series. In fact, the song was also termed as 'semi porn. But Divya Khosla, wife of T-Series chief Bhushan Kumar, has come up in defence of the brand and said that they just cater to the audience's demand and it is up to them to judge it.
"Everything that goes to TV is censored and fortunately or unfortunately, there is no censorship for internet, so a lot is available on the internet", Divya was reported saying.
"It is up to a person to judge it... We are a company that provides entertainment to the audience," she added.
The banner is not new to this as previously they had also come up with the erotic thrillers 'Hate Story 2' and 'Hate Story 3' and is now coming up with another erotic thriller starring Sana Khan. Their films 'Bhaag Johnny' and 'Ek Paheli Leela' have also had several such scenes.