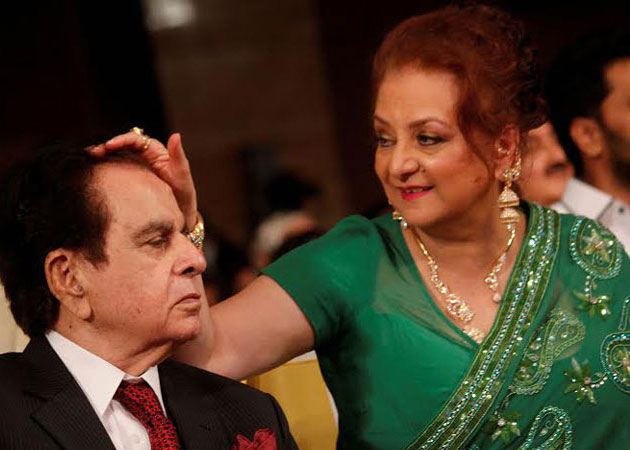 The legendary actor Dilip, who has been hospitalised due to dehydration, is recovering well, informed his wife Saira Banu. "He is doing much better than yesterday. But he will be in hospital today. The doctors here are taking good care of him," Kumar's wife Saira Banu said. 
There was a scare yesterday when some media reports said that the actor has been put on ventilator. However, the doctors on Friday put to rest such rumours saying, ""Dilip Kumar is not on ventilator. He is stable right now."
In a statement to a leading national daily, Dilip Kumar's niece Shaheen Banu has also confirmed that there is nothing to worry about the actor's health. She said, "He is in the Intensive Care Unit (ICU) for the monitoring, otherwise he is okay. He is sitting on a chair and having normal lunch. He is not on a ventilator."
"He is absolutely conscious, he walks in the room and even in the corridor with a little bit of help. He doesn't even look like a patient. He is 94 and his water levels have to be normal; we can't monitor things at home, so we had to bring him to the hospital," added Shaheen, the daughter of Saira's brother Sultan Ahmed.
Shaheen also told the daily that the family was not planning to admit the actor in ICU, she said, "We had admitted him in a room but then we had to shift him to the ICU, so that IV fluid could be monitored better. He is being given IV fluid by the drip and he was not drinking enough water at home. We are just hoping that levels come to normal and he gets discharged soon."
​Kumar has given memorable performances in films like Andaz, Aan, Madhumati, Devdas, Mughal-e-Azam, Ganga Jamuna, Kranti, Karma and others. 
His last film was Qila that released in 1998. Known as the tragedy king of Bollywood, Kumar was honoured with the Dadasaheb Phalke Award, India's highest award in cinema, in 1994 and the Padma Vibhushan, the country's second-highest civilian award, in 2015.
Also Read: Actor Dilip Kumar admitted to Mumbai hospital due to dehydration
(With PTI Inputs)