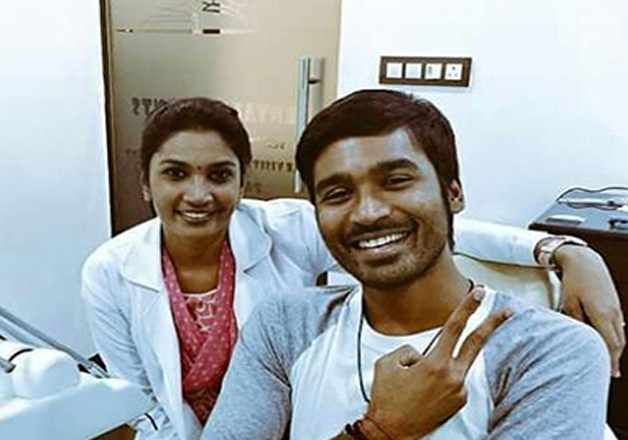 Actor Dhanush's sister Vimala Geetha has deactivated her Facebook and Twitter account after posting a long message hinting at her brother's latest pictures leaked by Tamil singer Suchitra Karthik. The lady further added that she was not in a state to talk to anyone, thus is deactivating her social media account.
Vimala, who is a dentist by profession took to social networking site Facebook to post a message in which she said that Dhanush is a big star because of his hard work. The lady hinted at the leaked pictures controversy saying that success comes with a price and character assassination is possible today. She asked people if the person who is working hard to entertain the people of Tamil Nadu deserve this.
The lady further added that people posted cheap videos on Twitter and it was disheartening for her to see that. She continued that her family has gone through a lot and now Vimala is in a state of great pain and frustration and thus she was leaving Facebook and Twitter.
She said, "With great pain and frustration I leave Facebook and twitter for a while. Not in a state to talk to anyone or see anyone. Whoever is doing this, stop it. You cannot bring back someone if they go to the extent of killing themselves, particularly women. Please live and let live. God bless and goodbye for a while."
Few days back, intimate pictures of some stars including Dhanush were leaked from the Twitter handle of Suchitra who claimed that her account was hacked.