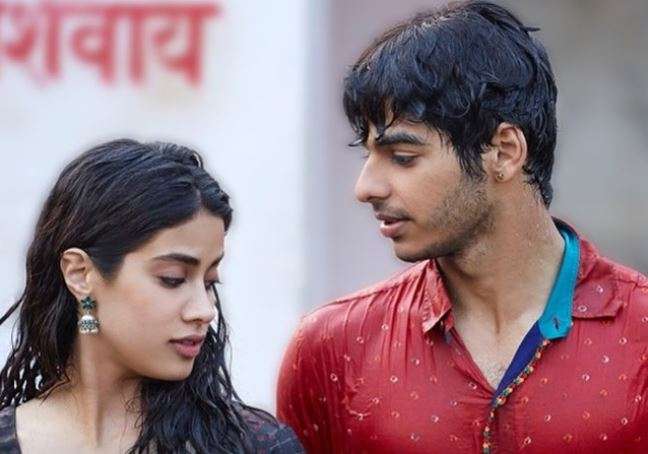 Dharma Productions' Dhadak, starring Ishaan Khatter and Janhvi Kapoor has created right kind of buzz on social media. Besides being the Bollywood debut of late veteran actress Sridevi's daughter, Janhvi Kapoor, the movie has also sought all kind of limelight for being Hindi adaptation of Marathi blockbuster, Sairat. While Shahid Kapoor's brother, Ishaan, has already made his debut with Majid Majidi's Beyond The Clouds and is quite confident after good reviews, Janhvi obviously is nervous. Read DHADAK REVIEW
Directed by Badrinath Ki Dulhania and Humpty Sharma Ki Dulhania fame Shashank Khaitan, Dhadak revolves around honour killing and is set in Rajasthan. Shooting of the movie took place in Udaipur and Kolkata among other cities.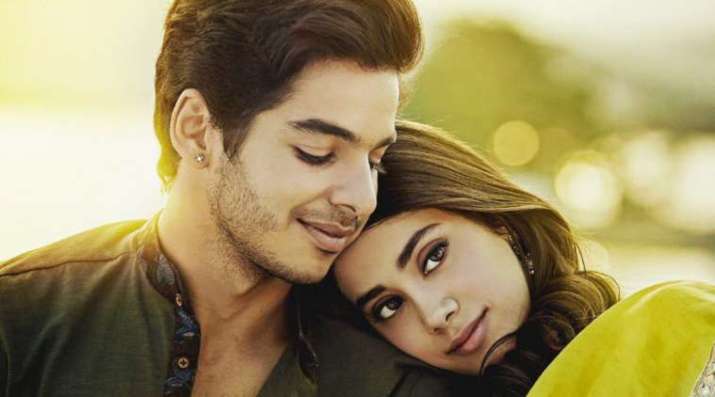 Janhvi lost her mother while shooting for Dhadak, however, being professional like her mom, she was back to the sets on the 13th day. "I think the whole credit goes to Janhvi and her family who supported me to finish the shoot of my film. I was ready to go back on set whenever Janhvi felt emotionally ready because at that time, for all of us, nothing was more important than her emotional security. But I am more than impressed to see her professionalism," director Khaitan told IANS in an interview.
Dhadak Movie Release Date
Dhadak releases on 20 July, 2018 in India and overseas. 
Dhadak Movie Cast
Dhadak has Janhvi Kapoor, Ishaan Khatter and Ashutosh Rana in pivotal roles. 
Janhvi Kapoor as Parthavi
Ishaan Khatter as Madhukar
Ankit Bisht as Gokul, Ishaan's friend
Shridhar Watsar as Purshottam, Ishaan's friend
Aditya Kumar as Aditya, Parthavi's brother
Aishwarya Narkar as Madhukar's mother
Kharaj Mukherjee
Ashutosh Rana as Ratan Singh, Parthavi's father
Dhadak Movie Songs
Songs have been composed by Ajay-Atul, who also have the credit of composing music from the original film, Sairat. Lyrics have been penned by Amitabh Bhattacharya whereas the background score is by John Stewart Eduri. While the title track is crooned by Ajay Gogavale and Shreya Ghoshal and is quite soothing, other two songs have been recreated from the Marathi version. Zingaat and Pehli Baar were released on 28 June 2018 and 5 July 2018 respectively.
Dhadak Movie Trailer
The trailer of Dhadak was released on 11 June, 2018. The 3-minute long trailer opens with a conversation between the lead pair of the story- Madhukar and Parthavi. The romance between the two fresh faces is endearing. Dhadak is a love story that gets crushed by caste hierarchy. Also, Ashutosh Rana is making his comeback in Bollywood as a villain and is expected to send chills down your spine. 
Recently, a special screening of Dhadak was held which was attended by a bevy of celebrities including veteran actress Rekha, Karisma Kapoor, Shahid Kapoor among others.
Dhadak Movie Box Office Collection Day 1 - PREDICTION
As per speculations by trade analysts, Dhadak is expected to rake in approx Rs 8-10 crores at the box office.
Janhvi Kapoor on her mother Sridevi and trolls
Remembering her mother, Janhvi said: "Mumma said that I have a sweet voice. She did not watch the full film as we were only halfway through. Before any big event of my life, Mumma used to be the most involved person. Before my exams, I used to study till late at night and she would stay awake with me. She would wake up to see me off to school every day."
In an interview with Reuters, Janhvi said she understands people are pissed off but at least she needs a chance. ''I underestimated how angry people are. They are pissed off. But I can't judge. I can understand where their frustration is coming from. It must be hard. I do feel cornered and bullied at times. Like, "why are you so angry?" Maybe I suck, but give me a chance," she said.
Janhvi admits there are more talented people around and they feel discouraged to see a star kid bagging a film. However, at the same time, she also says that it is a big deal even for her and she can't let it go. ''I feel a responsibility towards them as well. I understand that you feel like you have been robbed of an opportunity that has been handed to me. I'm sure there are people who are more talented than me, and more good-looking than me – I promise you there are. But I am not going to pass on this opportunity just because… (trails off). It's a big deal for me. Why the hell should I give it up?,'' she said
Where to watch and download Dhadak Movie?
You can watch and download Dhadak from Amazon Prime and Netflix but for that, you have to wait for more than a month.
Book Dhadak Movie tickets online
You can book tickets for Dhadak on BookMyShow or Paytm. For booking tickets on BookMyShow, go to their website and chose your city. Select the date and you will get a list of theatres and show timing. Choose according to your convenience. Same procedure needs to be followed while booking on Paytm.
For all latest news and updates, stay tuned to our Facebook page