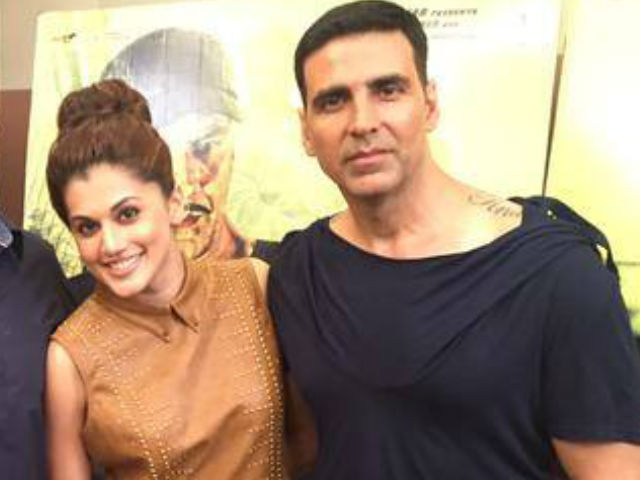 Delhi Police will organise a special screening of the upcoming spy thriller 'Naam Shabana' for its female officers next week in the presence of actor Akshay Kumar. 
The screening of the film will be held at a multiplex in Connaught Place on March 27 in all probability and will be attended by Kumar. 
Delhi Police commissioner Amulya Patnaik might also be attending the screening. 
Aound 100 women police officers from various ranks and divisions of Delhi Police will be watching the women-centric film, said a senior police officer. 
'Naam Shabana' is a prequel to 2015 film 'Baby' and it portrays' the journey of actress Taapsee Pannu's character to becoming a secret agent. 
"It's a woman-centric film and the screening is a way to acknowledge the good work done by our women officers. It is also to motivate them to continue with their efforts," said the officer. 
This is not the first time Kumar is collaborating with Delhi Police. In 2012, he had organised a screening of his film 'Rowdy Rathore' for the capital's police force. 
(With PTI Inputs)