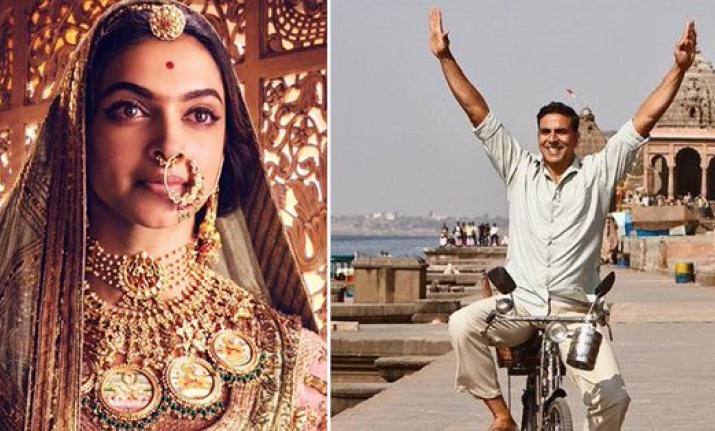 Deepika Padukone, Ranveer Singh and Shahid Kapoor starrer Sanjay Leela Bhansali's much awaited magnum opus project Padmaavat is scheduled to release on January 25. Earlier, Akshay Kumar's film PadMan was also set to release on the same date. But to avoid the big box-office clash the makers of Padmaavat requested Akshay to postpone the release date of his film PadMan.
Considering Bhansali's request Akshay shifted the release date of his film PadMan to February 9. 
Akshay also held a press conference outside his house today to announce the postponement of his film PadMan. And Bhansali also joined Akshay in the press conference.
During the press conference, Bhansali said, ''You all know our film got made after facing a lot of difficulties. We chose January 25 as the release date, which was Akshayji's. So, today we requested Akshay if he could shift the release. He is such a big star. It would have been a problem for us had the two films released together.''
He further added, "He is aware of all our difficulties. So, it didn't take him even two minutes and he said, 'You do whatever and whenever, I am with you.' It takes a large heart and a lot of goodness. I will be grateful to him for a lifetime for what he has done."
"I think the world can see that this is the industry, which stands by each other and supports each other. The whole fraternity is proud of what Akshay has done. Otherwise it would have been impossible for us to release," stated Bhansali.
And now the lead actress of Padmaavat, Deepika through a tweet has also thanked the PadMan team for their support and generosity. 
Here is Deepika's tweet:
January 19, 2018