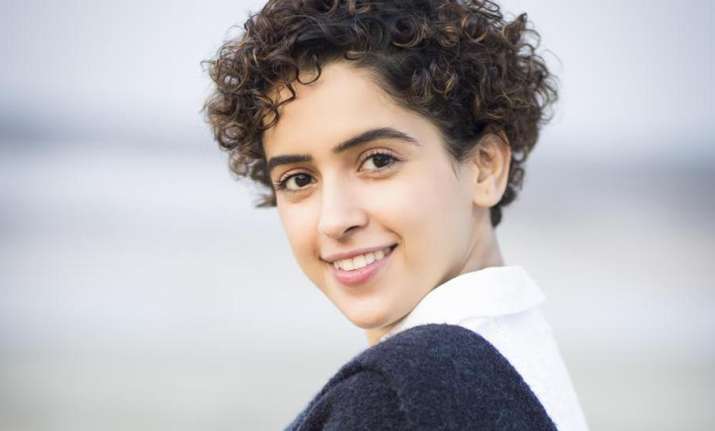 Sanya, who rose to fame by essaying Aamir Khan's daughter in Dangal, said that she would love to do a musical like Jagga Jasoos keeping in mind her love for dance. "I would choose both. I really like dancing, I did the choreography for Advait Chandan (director of 'Secret Superstar') because of Aamir Sir (Aamir Khan). At first, I thought it was a joke and when they followed up with me, that's when I believed it,'' she said.
"But if I had to choose between the two (dancing and acting), it is really difficult and I would choose both. I would love to do a musical, if something good like 'Jagga Jasoos' comes up. Bollywood is known for its acting and dancing, I wouldn't want to let either go," she said. 
Sanya was present at the announcement of adidas' shop-in-shop outlet with Lifestyle International Pvt. Ltd. for their women's category. 
The actress, who played the role of a wrestler in her debut film, says that before Dangal, she had no connection with sports.
"I would want to say first of all, before doing 'Dangal', I had no connection to sports whatsoever but I am really grateful to be a part of the film. It has educated me about sports, it has educated me about fitness, about healthy living. It also made me a very confident person not because of the film, but because of the training and wrestling that I got during the film," she said.
She also said that she is not scared of challenges be it in films or in real life.
"I am an actor and we have to face challenges. I am not scared of failure because I have seen zero in my life. Before Dangal I was nothing and when I moved to Mumbai, I had nothing, I had no money,'' she said.
"However I talk about it in a positive way because I enjoyed every bit of my struggle. I am not scared of challenges, or failure. If I fail, I will get up, I will learn, and I will be ready for something else," she said.
(With IANS Inputs)