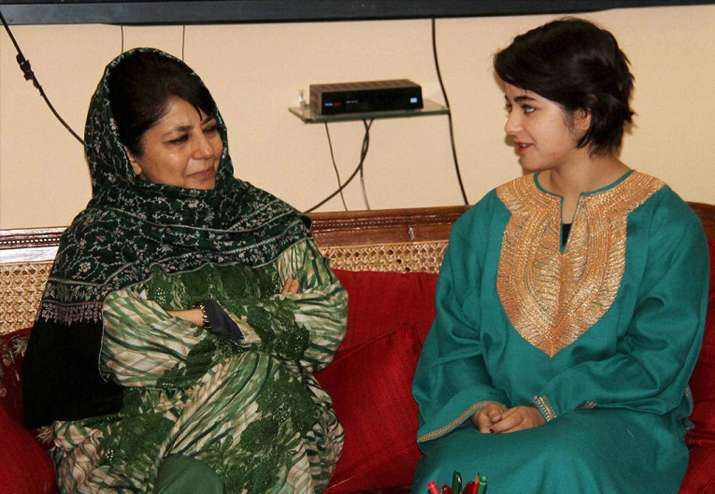 Zaira Wasim, who hails from Kashmir and played the role of gold medallist Geeta Phogat in the Aamir Khan starrer Dangal, has tendered an apology via social media after she was trolled for meeting Jammu and Kashmir Chief Minister Mehbooba Mufti as well as for starring in the film.
The 16-years-old girl, unknown a few months ago, has now become a household name in her native Kashmir after landing a role in record breaking movie.
The letter penned by Zaira indicates that she had been hounded and forced to write the apology.
She wrote: "This is an open confession/apology. I know that many people have been offended and displeased by my recent actions or by the people I have recently met."
Zaira met Mehbooba on Saturday and the Chief Minister enquired from Zaira about her education and interest in other creative fields like acting.
The young actor briefed Mehbooba about the film and the rigorous schedules she had to follow while performing her role.
Zaira's parents and Jammu and Kashmir Sports Council secretary Waheed-ur-Rehman Parra were present on the occasion.
"I am being projected as a role model for Kashmiri Youth. I want to make it clear that I do not want anyone to follow in my foot steps or even consider me as their role model," said the actress who had a casual meeting with the J&K CM.