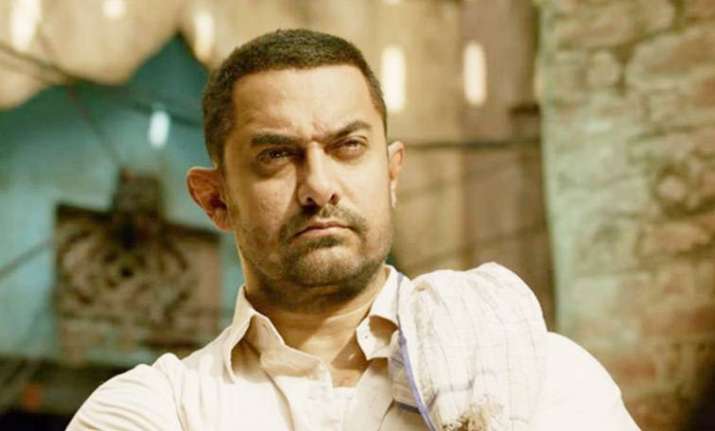 Aamir Khan's 'Dangal' managed to impressed critics and audience as well. But one person who didn't look happy with the film was Geeta and Babita's real life coach P R Sondhi. He was offended with the portrayal of coach in the flick. The superstar today addressed the issue and said that there is always little fiction added to the biopic.
Speaking on the allegations by Geeta's coach, Aamir explained that while making film based on the real life stories, facts are always blended with fiction but still the essence of the story is maintained.
Aamir said, "In every biopic little fiction is added but essence of their story is kept intact."
Previously Mr. Sodhi stated that though the name of Geeta's coach is changed in the flick but it was still connected to him and misinterpretation of the character has hurt his reputation. He further added that he would meet the superstar for the explanation.
He said, "distortion of facts has hurt my reputation. Once I watch the film, I will speak to the wrestling federation. I also plan to meet Aamir and seek an explanation."
Meanwhile, unfazed by any bad reviews, 'Dangal' is moving strongly towards 200 crore club.
Directed by Nitesh Tiwari, the movie was based on the real life story of Mahavir Singh Phogat. It has collected Rs176.9 crore till now.