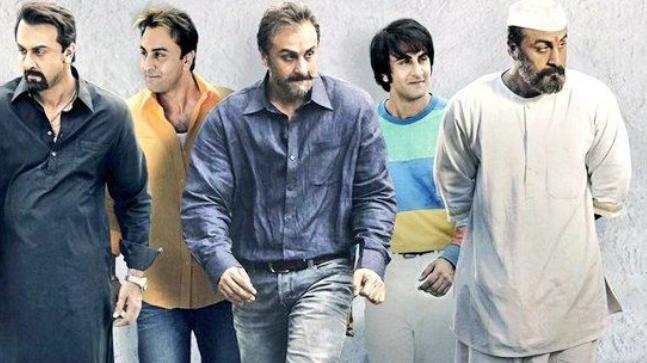 Just two days prior to Sanju release, legal troubles seem to be pouring in for Rajkumar Hirani's highly-awaited Sanjay Dutt biopic . As per latest reports, a complaint has been filed against actor Ranbir Kapoor and Anushka Sharma for allegedly making derogatory remarks against sex workers in the film. The National Commission for Women today received a complaint against the movie Sanju for allegedly making derogatory remarks against sex workers in the film, the Commission chairperson said today. 
The complaint, filed just two days before its release, against the film has alleged that actors Ranbir Kapoor, Anushka Sharma and director Rajkumar Hirani used derogatory language against sex workers. 
In one of the scenes in the trailer, we saw Anushka Sharma, who plays a journalist, asking Ranbir about his former girlfriends to which Kapoor's character replies saying, "308, without counting the prostitutes". This particular remark has not gone down well with sex workers. Reportedly, the complainants have approached National Commision for Women and have raised their objection against mentioning them in a disrespectful manner. This is not the first time when the film has landed in a trouble. Earlier a complaint was filed with the Central Board of Film Certification (CBFC) against Sanju. In his complaint, filed by activist Prithvi Mhaske, he raised an objection to the "toilet leakage scene in the barrack of jail picturized in the movie."
"We have received such a complaint and we are forwarding it to the Electronic Media Monitoring Centre to take necessary action," said NCW Chairperson Rekha Sharma. 
The EMMC under the Ministry of Information and Broadcasting has been tasked to monitor the content of television channels and report on violations of the programme and advertising code. 
The complaint filed by advocate and social activist Gaurav Gulati was referred to two dialogues where Kapoor allegedly "demeans the status of sex workers in the society."
The Sanjay Dutt biopic Sanju is all set to release on June 29.
(With PTI Inputs)