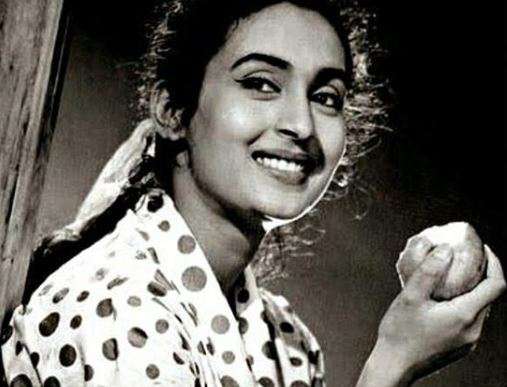 The history of Hindi cinema is full of strange and shocking events. From filmmakers facing threats to Censor Board's scissors taking the spotlight, we keep hearing about strange things. Something similar had happened with veteran actress Nutan years back. We have heard many stories about Nutan - from slapping a co-star who spread rumors about their relationship to receiving a record number of awards, she was a star who worked on her own terms.    
Nutan Samarth Behl, better known as Nutan had a glorious movie career spanning four decades. She built her career on her own terms. The actress started her career at the age of 14 in the film Hamari Beti, and by the time she was 17, she was a well-known name in the industry. This incident that we are referring to in the headline happened in 1951 when she was a popular name in the industry, all of 15 years old. She starred in a film called Nagina with Nasir Khan, Bipin Gupta and Shyamlal. The film was a thriller with dark background, mysterious mansions, hidden cellars, etc. Censor Board had given the film A certificate. 
Excited to be a part of the film premiere and hoping for a rousing reception, Nutan went with her family friend Shammi Kapoor. To her utter shock, she was stopped at the gate for being underage and was not allowed to see her own film! This was a one-of-its-kind incident where the actress did not have the pleasure of watching her own film. 
Nutan was an epitome of beauty and was a woman of substance. Her brilliant career kept soaring despite a hiatus. There was no looking back for the Sujata actress. She still holds the record for winning the most Filmfare awards for Best Actress. It was only in 2011, after 30 years, that her niece Kajol matched up by also winning five awards in the category. 
Watch some hit songs of the legendary actress:
Nutan was a force to be reckoned with. She was also honoured with the Padma Shri, the fourth-highest civilian honour conferred by the Government of India