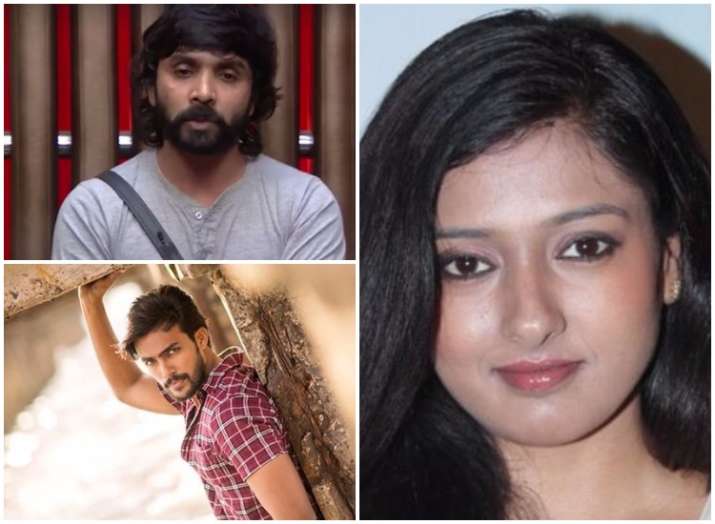 The clock is ticking fast and only few hours are left for Bigg Boss Tamil voting lines to close. As the Kamal Hassan hosted reality show has entered its seventh week amid Oviya's sudden exit, seven contestants are battling it out to retain their position at the Bigg Boss house. Aarav, Vaiyapuri, Shakthi, Snehan, Gayathri Raghuram, Ganesh Venkatraman and Bindhu Madhavi need your support this week.  And, as the voting lines are open only till 12 pm tonight, you should get going and save your favourite contestant now.
The Vijay TV show will air the elimination episode this weekend but before that you have the chance to save your beloved contestant. There are two Bigg Boss Tamil voting methods- online and missed calls.
Read Also: Bigg Boss Tamil: After Oviya Helen, contestant Vaiyapuri to quit Kamal Haasan's show?
For online voting, go to google.com and search for Bigg Boss Vote or Bigg Boss Tamil Voting. You will see pictures of contestants. You get 50 votes in your quota daily which you can distribute amongst the participants or give all your votes in favour of a single contestant. Login to your gmail id and select your favourite contestant. Click on submit and your Bigg Boss voting will be completed.
For Bigg Boss Tamil missed call voting method, each contestant is assigned with a specific number. You just need to give a miss call and your voting will be completed.
VaiyaPuri- 7210122314
Ganesh Venkatraman – 7210122304
Snehan – 7210122313
Aarav– 7210122301
Gayathri Raghuram –7210122306
Sakthi –7210122315
Bindu Madhavi –7210122316
Don't wait up.  Here's your last chance to cast your vote and save your favourite contestant from Bigg Boss Tamil elimination this week.
For more entertainment stories, follow our Facebook page