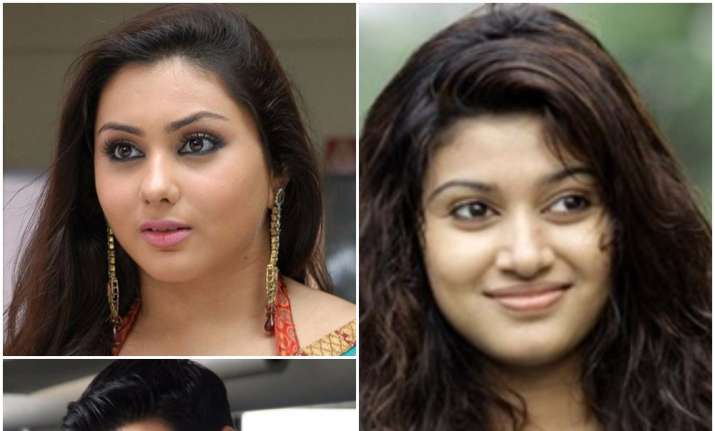 Hosted by popular actor Kamal Haasan, Bigg Boss Tamil has become one of the most watched shows on Indian Television. As the reality show will enter its 27th day tonight, one of the elimination nominees- Ganesh Venkatraman, Namitha or Oviya must bid farewell to the Bigg Boss house. So, who will it be tonight? The expert predictions are out. So, before you tune in to Vijay TV tonight, have a look at all the drama and controversies that you can expect from the show. 
Before we begin, do you know that Bigg Boss Tamil has garnered 3.6 crore views in just two weeks' time? Yes, the figure was released by the Broadcast Audience Research Council (BARC) report.
Will Oviya survive the elimination?
Oviya Helen, who starred opposite Prithviraj in the Malayalam film Kangaroo, has been receiving enormous support from the audience. In fact, people have started the Save Oviya Movement and, a group called OviyaArmy is quickly making its way to Facebook and Twitter. The actress was nominated for elimination previously along with Barani and Kanja Karuppu. However, she received lots of votes and emerged a clear winner. She is the current favourite as well and, experts have predicted that she will survive this week's elimination like a queen.
Will Namitha have to leave the Bigg Boss Tamil house?
Contrary to Oviya, Namitha has become the target and, everybody wants her out tonight. After analyzing this week whole episodes, Namitha's character has become worse day-by-day. In fact, people are coming out on social media and saying, her true self is getting exposed inside the house now. So, the bets are extremely high on her and we may see her outside the Bigg Boss house tonight.
The voting lines were opened till Friday midnight and, tonight the results will be out on Vijav TV. So, who are you supporting- Ganesh Venkatraman, Namitha or Oviya? Let us know on the comments below.
For more entertainment updates, follow our Facebook page