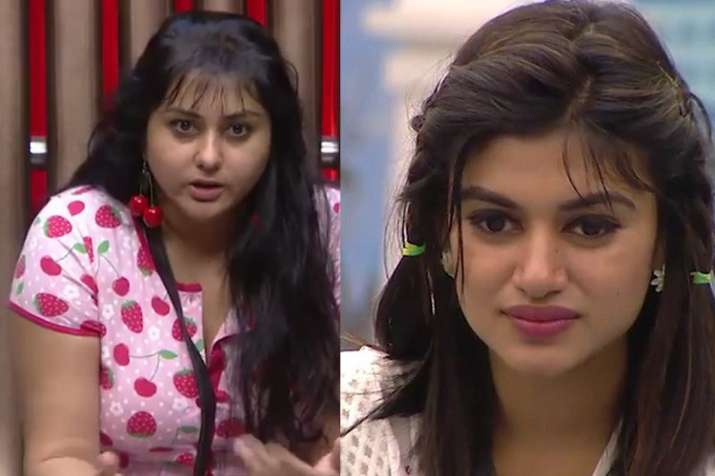 Namitha has been eliminated from reality show Bigg Boss Tamil hosted by actor Kamal Haasan. This week, three contestants, Namitha, Oviya and Ganesh Venkatraman were nominated for eviction. But, Namitha received lesser votes and was asked to leave the show. The episode was very dramatic and managed to hold the audiences. There is no denying that Oviya is winning hearts on social media and she has become favourites of many celebrities. The line that the lady often uses on the show 'Neenga Shut up Pannunga' is going viral on social media.
This was the result of Oviya's popularity that she got saved first. Later, Ganesh and Namitha were left in danger zone. Namitha was one of the popular contestants of the show and she was also an active performer but seems like the way she treated audience's favourite Oviya, has resulted to her eviction.
During the episode Kamal Haasan showed the clip of Oviya and Julie's conversation that was the reason of many fights in the house. It proved that Oviya was innocent and Julie was spreading lies. However, the latter continued to argue and didn't accept that she was at fault.
The host pointed out the mistakes of inmates and talked with them telling them their faults. It is yet to be seen what makers have in store for all viewers in the coming episode.
For more entertainment updates, follow our Facebook page