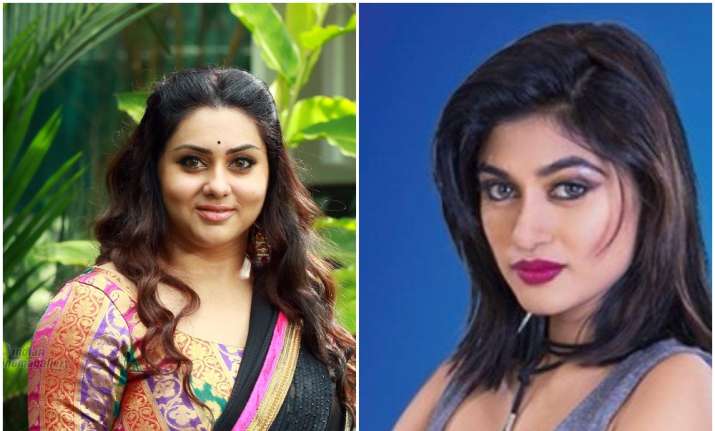 Just when we thought that the Namitha Vs Oviya fight has come to an end with the former's eviction from Bigg Boss Tamil, a poem has sparked new controversies. The reality show hosted by veteran actor Kamal Haasan always has some surprise or the other when it airs on Vijay TV. Namitha, who will be seen next in a Tamil film Pottu, was voted out of the Bigg Boss house last week amid huge controversies and hatred. The South Indian actress has now written a poem titled Half Truth where she indirectly slammed Oviya Helen and, termed the reality show as "bogus".
In her poem, Namitha wrote how a person took peace away from her and when she tried to defend her self-respect, she was projected in a bad light.
Criticizing Bigg Boss Tamil, Namitha said the show was nothing but a "hell hole" and also, claimed that facts and videos were altered.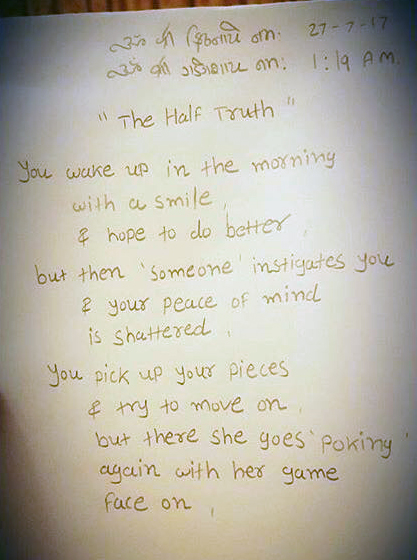 "You judged me on my portrayal when the show is as 'bogus' and the director are experts in betrayal How easily you trust and think it's unjust. Were you there in that 'Hell-hole' from dawn to dusk?", the actress said.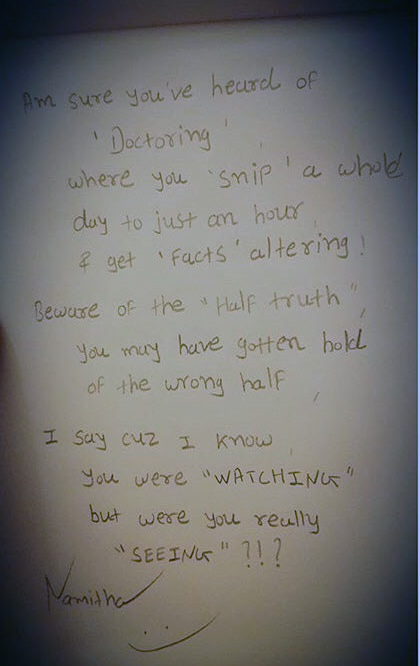 Namitha, fondly known as the Billa girl had entered the Bigg Boss Tamil as one of the favourites and, many predicted that she could go on to win the first season of the reality show. However, things turned upside down when the actress got involved in a bitter fight with Oviya. As a result of which, she had to bid farewell to the show as she was voted out the Bigg Boss Tamil house last week.
Read More
Bigg Boss Tamil: Snehan becomes captain again, Oviya settles differences with Gayathri
Bigg Boss Tamil: Meet Oviya Helen, who has enthralled viewers with her charm, see pics
For more entertainment updates, follow our Facebook page