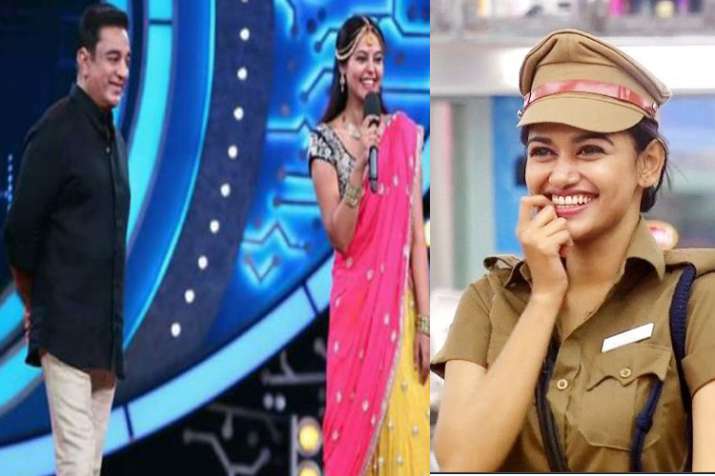 The host of Bigg Boss Tamil, Kamal Haasan, on Sunday, introduced contestants to wild card entry Bindu Madhavi, who was given warm welcome by the housemates. She was asked not to disclose outside details to the contestants. The lady shares good equation with both Oviya and Gayathri. Though, Bigg Boss tried hard to make things favourable for Oviya in the house but nothing is turning out in her favour. The lady was once again targeted last week.
On Friday's episode, Bigg Boss announced a task in which Juliana had to judge a cooking competition and the losing team was asked to act like Juliana's servants. The first team consisted Snehan, Oviya, Vaiyapuri and Ganesh and the second team had Gayathri, Shakthi, Raiza and Arav. The judge declared the latter as the winner and then made Oviya her red-carpet person. Juliana asked Oviya to roll the red carpet, wherever she goes. This didn't go down well with the latter who many times pulled the red carpet hurting Juliana.
After Arav and Snehan convinced her, she performed the task in the right way. Her actions were pointed out during the weekend episode by Kamal. The lady realised her mistake and apologised for the same. Contestants were unware that there was no elimination this week. When he broke the news to contestants except Juliana no one looked happy.
Oviya is everybody's favourite and Bindu is aware of it. Now, this could be one of the reasons, she is acting sweet with her. After all, its viewers, who will decide their fate in the Bigg Boss house.  
For more Bollywood, follow our Facebook page