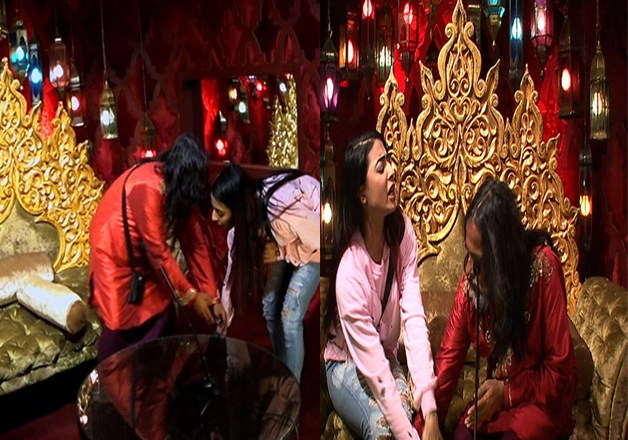 The controversial TV reality show 'Bigg Boss' witnessed many fights last week. With Swami Om's drama to Rohan losing his cool, and slapping him, 'Weekand ka Vaar' reached another level when host Slaman Khan slammed the self proclaimed god.
Tonight's episode is going to no less than the previous ones. But, this time there is a bit of the laughter.
While conducting the nomination process, two contestants were called to confession room to take a name to nominate. When Bani and Swami Om took each other's name, Bigg Boss informed them that one of them will be nominated. Then they were asked who among them wanted to nominate. Bani started doing funny antics touching Baba's feet asking him to nominate himself. Whereas, Swami Om was in no mood to do so.
On the other hand, now, it's time for Lopa and Rohan to put their friendship to test. Both the contestants engaged in arguments. Rohan's words hurt Lopa who got furious, and started throwing his stuff.
Many friendships have been broken in this house. Bani and Gaurav who were close friends encountered lot of difficulties to keep their bond alive. Now, tonight's episode will tell if things are going to be fine between Rohan and Lopa.
Few days back, Rohan got angry on Swami Om and slapped him during a task. As a result of breaking an important role, he was nominated for the entire season on the show.