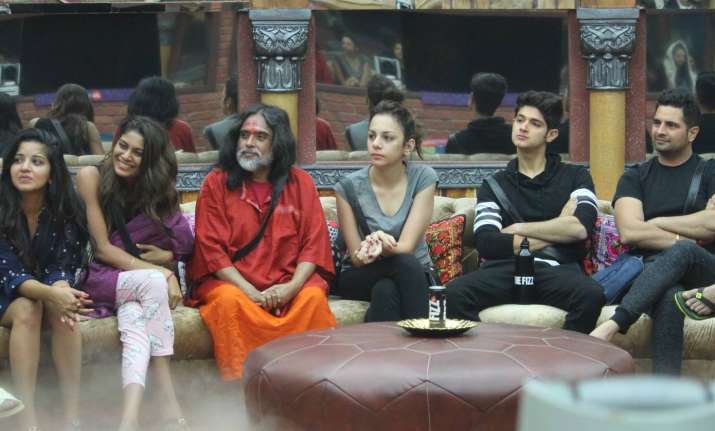 The crazy mix of 'India waale' contestants and celebrities is sure to cook up a storm inside the Bigg Boss house. In its premiere episode, host Salman Khan introduced us to the 15 housemates of Bigg Boss season 10.
Now, all the ardent followers are eagerly waiting to see what all action took place on day one of the reality show.
Well, we may have something in store for you.
On their very first day inside the house, contestants resorted to planning and plotting as Bigg Boss presented a brand new rule book which labelled India waale as 'Malik' and celebs as 'Sevak'.
Once this new twist in the game enforces all the work on the celebrities, 'India waale' take a deep breath and sit back to enjoy. The rules not only give commoners a right over celebrities but also open up room for fights and drama.
While the 'India waale' enjoy their stay in the house, three contestants stood separately to strategize against the celebrities.
In an attempt to reinforce her power and know the celebrities better, outspoken Priyanka asked VJ Bani if she had a kid and also enquired about her age.
The question brought a rush of absurdness to Bani as she walked away ignoring it completely.
Not satisfied with Bani's reaction to her question, Priyanka gets into the first fight of the season. And that gives gharwale a topic to talk about!
As the next few hours pass, Priyanka, Manoj and Manveer look for reasons to give more and more work to the celebrities.
Then came the time for nominations, the first of the season. Bigg Boss turned the tables yet again and brought the celebrities head on with the commoners.
While all of this goes on till the day ends, Swami Om Ji Maharaj continues to please all the 'Devis' in the house by giving each one of them a separate session on what are they best at.
Well, if only the first day has so much happening in the house, we wonder what all we would get to see in the upcoming days.