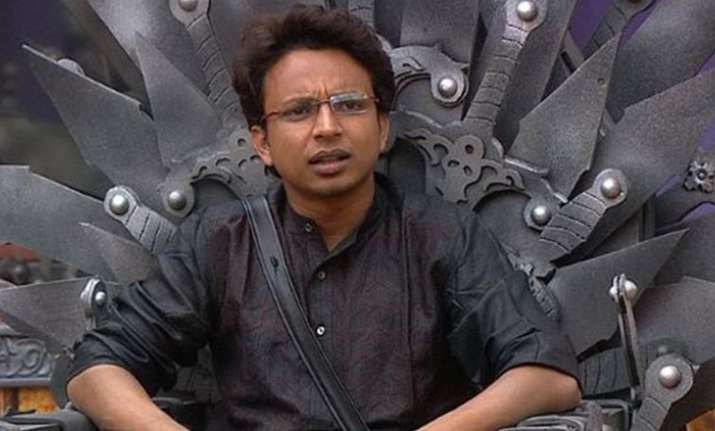 The TV reality show 'Bigg Boss10' witnessed its third elimination with commoner Navin Prakash bidding good bye to the house. After getting evicted, the commoner-turned-celebrity talked about his four-week-long journey on the show, revealing that it was unexpected for him to reach so far in the show.
This season of the show came with the innovative concept of celebrities and commoners. Navin expressed his happiness on getting a golden opportunity to feature on the show. He not only talked about his dream-come-true moment when he shared the screen space with superstar Salman Khan but also stated that he is going to cherish memories for the lifetime.
Navin said,"Getting an opportunity to be on a show like 'Bigg Boss' itself is a great deal for a commoner like me."
The professor shared good rapport with Manveer, Manu and Mona on the show, talking about it, he stated that he had friends for life and he is taking bundles of memories from the show.
He added, "While I make an exit from the show, I am taking back lots of memories with me and I am glad that I found friends for life in Manveer, Manu and Mona."
Navin not only showed his gratitude to everyone who supported her but was also hopeful that Bigg Boss audience will recall his name as a 'fighter'.
Navin stepped inside the house with the aim to prove that commoners are not inferior to celebrities. He performed well in all the tasks and gave tough competition to celebrities. He was liked by everyone. But, things got murkier, when he had a fight with his fellow contestant Lokesh for immunity task. He was then termed as 'Khalnayak' by the housemates.
His eviction has left 'Indiawale' in shock as all the eliminated contestants till date, are from this team only.