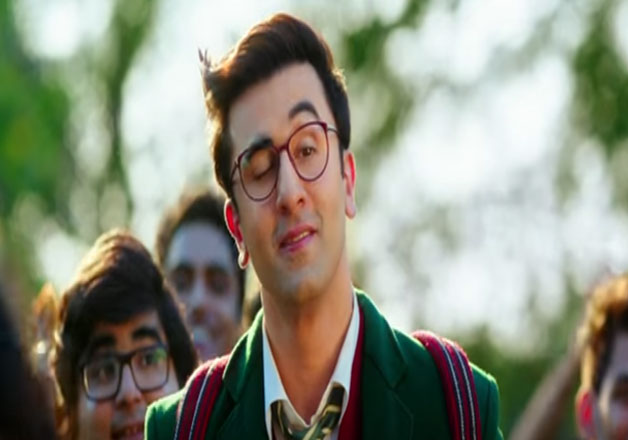 The trailer of Ranbir's upcoming film 'Jagga Jasoos' was released today. This is the second outing of the actor with filmmaker Anurag Basu.
The actor spoke his heart out on working with Basu, and said that his dream was getting fulfilled now.
Ranbir, who is also the co-producer of 'Jagga Jasoos', called the flick his dream of 1.5 years as the release date of movie was delayed. He further sated that the entire cast of the movie including Anurag Basu, Pritam, Katrina Kaif have worked hard and gave their hearts to the project.
The actor also hoped that people will like the film adding that 'Jagga Jasoos' is for kids too.
Ranbir sad"It's a dream of 1.5 years that is now getting fulfilled. Anurag Basu, Pritam, Katrina Kaif and I have worked very hard on this film."
The 'Tamasha' actor also talked about Media's responsibility and said, "I hope the media will take this word ahead positively."
The movie is uniting the former lovers for the first time after their break-up. The trailer had the essence of Disney land with animals and aeroplanes.
Ranbir has previously worked with Anurag Basu in 'Barfi!' and this latest one will also remind you of it as both the actors narrates story through music without speaking.
Now, the trailer is released, it will be interesting to see how ex-lovers involve in the promotion as both of them maintain a dignified silence after their separation.
'Jagga Jasoos' is scheduled to release on April 7.