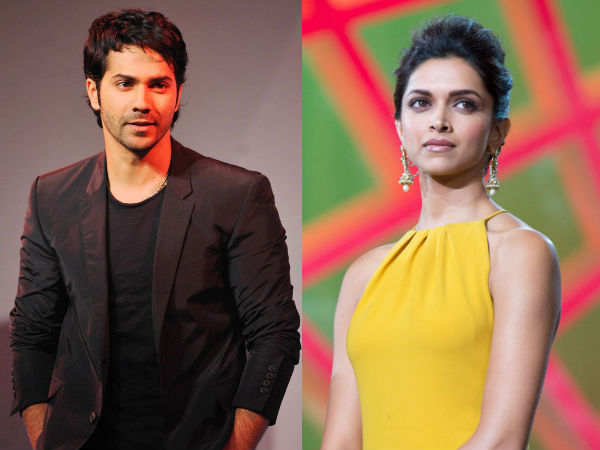 Over the past few days, speculations started flying high that Deepika Padukone would replace Varun Dhawan in Badlapur 2. Contrary to such rumours, producer Dinesh Vijan recently confirmed that the film will not have any female lead.
"Sriram Raghavan (Badlapur director) takes two years to write a script for his film. He took similar time for 'Badlapur' as well. He has recently completed the script of 'Badlapur 2'. We give a lot of time to writing in our process of filmmaking... The way we did for 'Hindi Medium' and 'Raabta' as well.
Also Read: Not Varun Dhawan, Deepika Padukone to feature in Badlapur 2?
"As soon as 'Raabta' gets released, we will get into the casting of 'Badlapur 2' and for now I can assure that 'Badlapur' will not have any female lead and as soon as casting of the film gets complete, we will be giving details about it," Vijan said on the sidelines of the success party of "Hindi Medium" here.
His other film "Raabta" is in legal trouble after "Magadheera" producer Allu Arvind of Geetha Arts on Thursday sought injunction against the release of the Sushant Singh Rajput-starrer over copyright infringement. Commenting on that, Vijan said: "Reincarnation is a very successful genre. There have been films like 'Karan Arjun', 'Madhumati' and 'Om Shanti Om' in this genre. 
"I am a huge fan of Rajamouli and all his films, including 'Baahubali', so I would never copy him. There has been similarity only in genre and that has been done in many films, but I would like to show my film to them and assure them that there is no single scene from 'Magadheera' that I have copied in Raabta. The film is slated to release in theatres on June 9.
(With IANS Inputs)