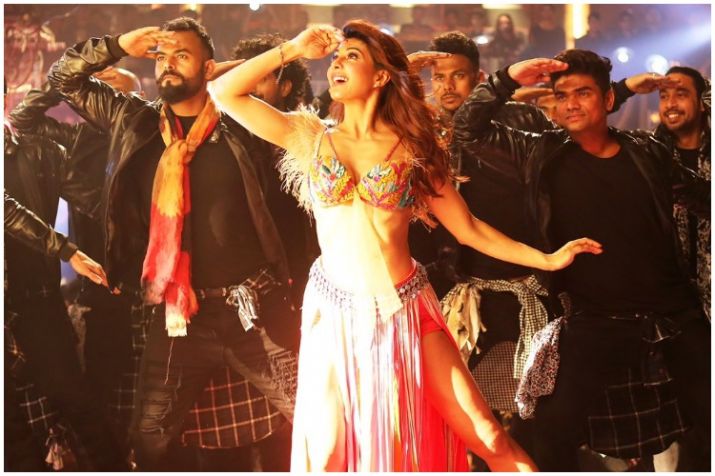 Jacqueline Fernandez recreated Madhuri Dixit's iconic dance number EK Do Teen for Tiger Shroff starrer Baaghi 2. While the newly released song created much hype, Tezaab director N Chandra, who directed the original number is unhappy with the new version and, has also claimed that he would be taking action soon, latest reports suggest. The filmmaker is apparently upset with the makers of Baaghi 2 saying that the latest version was "crass beyond imagination", according to a Quint report.
N Chandra said that choreographer Saroj Khan came up to him and informed him about Jacqueline Fernandez's version of the iconic Madhuri Dixit number. "She (Saroj Khan) came to me and said, 'Have you seen what they're doing to our Ek Do Teen number?' I had no clue. Saroj ji told me that the makers of Baaghi 2 were doing a new version of Ek Do Teen. She said she will take legal action against it," the director was quoted as saying to The Quint. 
Mr Chandra further added, " I can't believe they've done this to Ek Do Teen. It's crass beyond imagination. And Jacqueline Fernandez doing Madhuri Dixit's number? Give me a break! It's like turning the Central Park into a botanical garden... Saroj ji and I are definitely taking action".
Speaking about the song, Jacqueline Fernandez earlier stated, "'This is honestly, more than anything, a tribute to an amazing and iconic number that they gave to us, which is "Ek Do Teen Char". And, for me as an actress, this is such an honour. I know I would never be able to match up to Madhuri Dixit, that's not something that I'm even going to attempt. You cannot replicate someone like Madhuri Dixit, as there is only one Madhuri Dixit. I know that this is just my tribute to her.''
On a related note, Baaghi 2 stars Tiger Shroff and Disha Patani and will hit the cinemas on March 30.