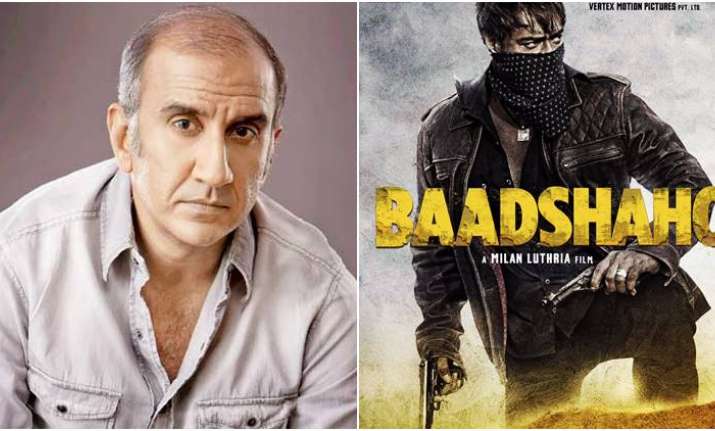 Ajay Devgn, Emraan Hashmi, Ileana D'cruz and Esha Gupta starrer Baadshaho will hit the cinemas on September 1 and, prior to the film's release, director Milan Luthria had something to say. The filmmaker said he respects the decision of the viewers as they have the right to turn their backs on a movie. The director says the audience is fair and wants to seegood stories being told in the films. 
"I respect the audience and they are very clear what they want to see and what not. The movies that they all have appreciated and have turned into successes are those which we have also liked. And the movies that they have not enjoyed watching, even we have not liked," Milan told PTI. 
"They are fair, they want good stories, they want to be engrossed. The moment one film tanks at the box office, but if there is another film that is coming up and is liked by the audience, it will do good. I think you have to respect them and try and write good scripts." 
Milan's next film "Baadshaho" was in the news during the casting stage as names of actors like Kareena Kapoor Khan, Katrina Kaif, Priyanka Chopra, Shruti Hassan, Diljit Dosanjh had cropped up. 
But none of them are part of the upcoming period heistaction thriller movie. The film now features Ajay Devgn, Emraan Hashmi, Ilena D'Cruz and Esha Gupta. 
"There were few names that were added on. While I was developing 'Baadshaho', I was also working on another story and the two were mixed up by the media. I did discuss the film with Kareena and Katrina and both couldn't do the film. Kareena said she wanted to start a family and she was frank about it, while Katrina was caught up with her prior work commitments." 
According to Milan, the sad part of the film industry today is that when filmmakers meet some actors casually, it leads to speculation about them working together. 
"Films don't get made in casual meetings. Only when a conversation reaches a point of finality, a film gets made," he adds. 
His previous outings as a director - "The Dirty Picture" and "Once Upon A Time In Mumbaai" were set in the '70s-'80s and even his latest "Baadshaho" is set around the 
same period. 
Ask him about his fascination for the era, Milan says, "None of it (referring to the time period) was planned. It is just a coincidence. I do like it. There were times when films were full of romance, action, drama, conflict and music and there were very strong characters written for all, I like that. I want to offer entertaining cinema to the audience." 
Set against the backdrop of Emergency, "Baadshaho" is about the central government acquiring properties of erstwhile royals and how a princess Gitanjali (Ileana) decides to fight back for her wealth. 
(With PTI Inputs)
For more entertainment news and updates, follow our Facebook page