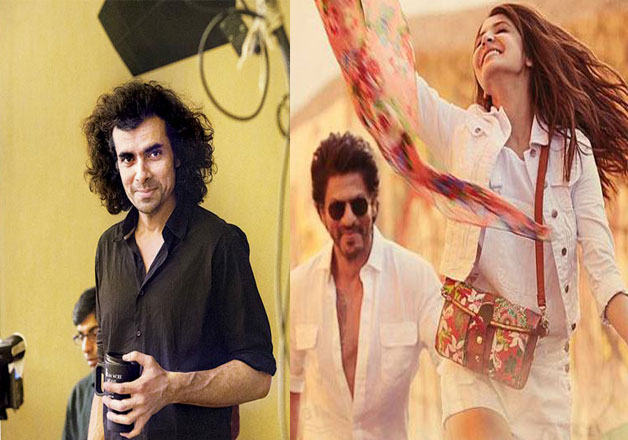 The first look of filmmaker Imtiaz Ali's upcoming film tentatively titled 'The Ring' starring Shah Rukh Khan and Anushka Sharma, was unveiled by none other than the superstar Salman Khan. Imtiaz expressed his happiness on the same and said that it was auspicious that Salman has started the promotion of the film.
"Salman ji ka badappan hai ki unhone tweet kiya. Bohot khushi ki baat hai, shubh baat hai ki Salman ne shuruvaat ki hai publicity ki (It is Salman's greatness that he tweeted. It is a happy thing, auspicious that Salman has started the publicity)," Imtiaz told reporters.
The film is the first collaboration between Shah Rukh and Imtiaz. The 51-year-old 'Fan' star is said to be playing a tourist guide in the movie, which also stars Anushka Sharma.
The Tamasha director said a "little bit" of shooting is still left which they will complete here in India. He also said that 'The Ring' is just a working title and the makers are searching for a suitable name.
He was speaking at the special screening of Shor Se Shuruaat, an omnibus feature of mentored short films, around the central theme of noise. He has mentored the short film of Satish Raj Kasireddi, titled Mia I'm.
Imtiaz said the film is set in North East which is a wonderful thing. "The beauty of this film is that it is based in North East. It is that part of our country where for some reason we give less attention. We make less films there, we don't work as much with the people there," he said.
"So, I am happy that Satish has made this film there, using their artistes and musicians," he added.
(With PTI Inputs)