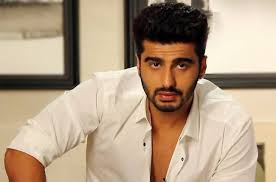 Arjun slammed the report and clarified it with a tweet. He wrote, ''How come I have no clue about this happening? The crowd here has been peaceful. There might have been a disturbance off camera but the local force has never let it reach till me. My entire family was in panic this morning so using words like assault isn't cool just for effect." 
Arjun is currently busy in the shooting of his forthcoming film Sandeep aur Pinky Faraar. And it was said that the actor was reportedly attacked by an unknown person the film sets.
The report further stated that the drunk man is a driver by profession and has been arrested by police. The report of Times of India stated that the driver approached Arjun while he was in the vanity van in Pithoragarh on Monday. 
It further stated that the man named Kamal Kumar wanted to shake hands with Arjun. But the  driver allegedly twisted hands of Arjun and manhandled him. 
Taking immediate action against the incident, police arrested him and also seized the driver's car under Motor Vehicle Act. Poilce also slapped a fine of Rs 500 on the driver for violating the driving rules. 
    
Police has asked the transport officer to cancel his driving license for violating the traffic norms. Arjun is essaying the character of a policeman in the film. The film also stars Parineeti Chopra.