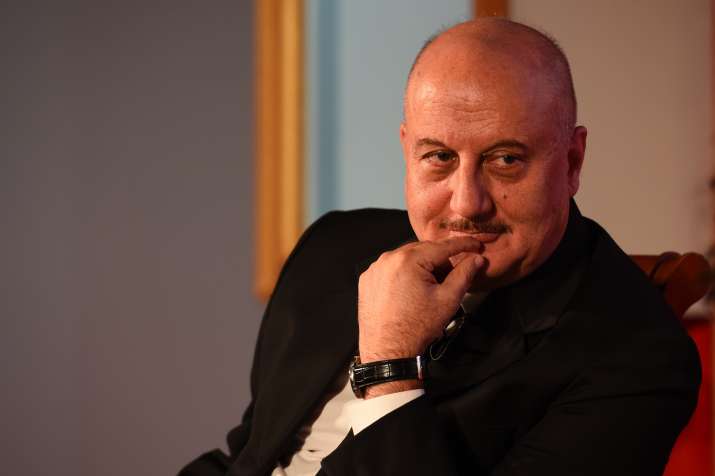 Veteran actor Anupam Kher has recently said that there are names associated with nepotism and thus if he would express his views on the same, it would mean he is taking either Karan Johar or Kangana Ranaut's side.
Anupam further added that he would have answered this question before the nepotism debate was started.
Few days back, Kangana kick-started a debate when she called Karan, the flag bearer of nepotism on 'Koffee With Karan'.
"It's a very generalised statement to make. Now, nepotism has names associated. If someone had asked me this question 20 days back I would have been able to tell something completely different," Kher tells PTI.
"Now, nepotism is what Kangana has said or what Karan is saying. So, anything that I'll say will be either taking her side or his side. But, I think a lot of self-made people are there," he adds.
Kher, who had no god father or family background in Bollywood when he did his first movie "Saaransh" in 1984, says he has gone through a lot of ups and downs in life to achieve what he has today.
"Life does not offer you a smooth path, you have to gothrough all bends of ups and downs. It took me three years before I got my first film 'Saaransh' and 10 days before the film, I was thrown out of it.
"And I fought back to get that. So, just like in real life, there are some people in this industry as well who like you and then there are some who don't like you. But I think as long as you're a self-made person, it's a great quality," he says.
(With PTI Inputs)