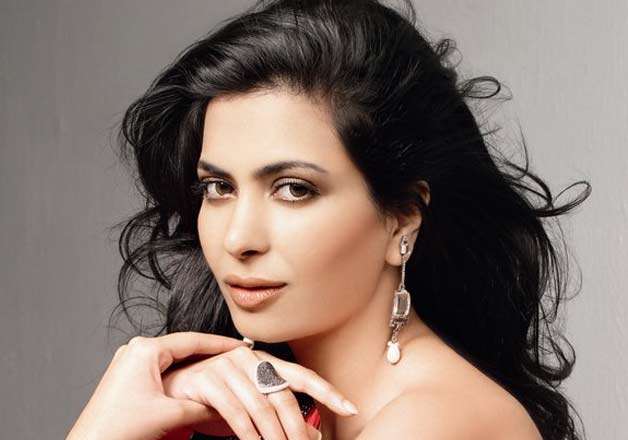 Winning a beauty pageant is often considered as an easy entrance for the glamorous B-town.
Aishwarya Rai Bachchan, Sushmita Sen, Priyanka Chopra, Juhi Chawla are some of the leading ladies who have been the beauty pageant winners and later on went on to make big in Bollywood.
However, things are not the same with former beauty pageant winner Ankita Shorey, who is still clueless about her big Bollywood debut.
The diva, who had won the Miss India International in 2011, had signed the third part of the popular franchise 'Hera Pheri' last year. However, she is still not aware when the film will go on floors, which is something she feels only the producers know.
"I had always maintained that whenever I will sign on the dotted line, I will talk about it, so yes, I have signed the contract last year and I am very happy that I have got my money. But yes, I am still waiting for the film to go on floors and only the producers can tell you when is it starting," Ankita said on the sidelines of an event for a jewellery brand.
More than a year ago, an event to launch "Hera Phera 3" was held where the actors of the film at that time like Paresh Rawal, Sunil Shetty, John Abraham, Abhishek Bachchan along with the director Neeraj Vora among others were present. Later, actress Neha Sharma had confirmed that she would be cast opposite John, and Nargis Fakhri was also reportedly cast for the film.
Superstar Akshay Kumar, who was an integral of the previous parts was not supposed to be a part of the film. But according to recent reports, Akshay will be back in the film which will be directed by choreographer Ahmed Khan, and "Dostana" pair John and Abhishek would no longer be a part of it.
Ankita also said: "I have started looking into other projects now because I was supposed to be launched by the film, which is getting delayed. Time is what nobody in the industry has and time leaves you behind if you don't move along with it. It is okay that the film got delayed, I am sure it is going to be for the good.
"When I walked into this industry, I really didn't think that I will get a launch with such a big cult film or that at least I will sign it, so it was very good to at least be considered as a part of the project."