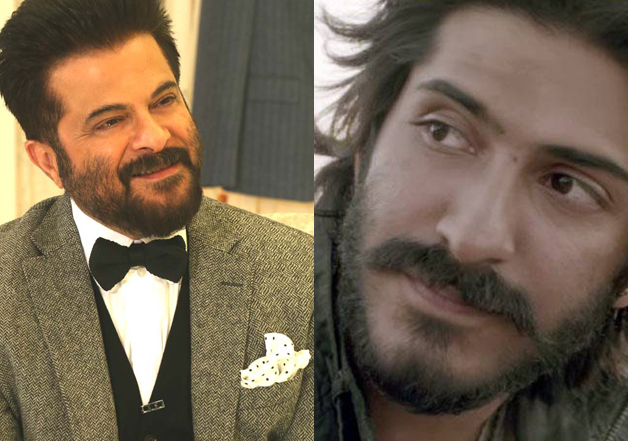 Actor Anil Kapoor awed everyone with his 'Jhakkas' acting in Danny Boyle's 'Slumdog Millionaire', but little does anyone know that he was sceptical about doing the movie. So what made him agree to do such a movie, you ask. Well, it was Anil's son Harshvardhan Kapoor who pressurised his dad to take up the movie. Not only this, Harshvardhan was the first one to predict that the movie will win many Oscars.
For someone who is yet to debut in Bollywood, Harshvardhan made quite true prophesies. Speaking about Harshvardhan's take on 'Slumdog Millionaire', Anil told in a recent interview that when Danny Boyle approached him for the movie he was hell bent to give it a pass. Anil said that since he had spent some 38 years in the industry, International projects kept coming to him, but he never thought much about it.
Anil then went on to reveal that Harshvardhan was the first one to read the script and being a fan of Danny Boyle the son asked the father to do the movie. Also, when Anil Kapoor asked Danny to give an autograph for Harsh, the filmmaker ended up gifting an autographed DVD of Trainspotting with words, 'Thank you Harsh, for convincing your dad.'
In fact, Anil said that Danny used to spent a large deal of time with Harshvardhan in his room talking about cinema and now both of them are fast friends. He added that Harshvardhan had predicted that the movie will sweep many awards at the Oscars, which history has it happened.
History was repeated once again when Harshvardhan convinced Anil to give nod to Zoya Akhtar's 'Dil Dhadhakne Do'. Anil revealed that every time Zoya would visit the Kapoor's place, Harshvardhan would step out of his room and tell Anil to do the movie.
In Mirzya, Harsvardhan stars opposite Saiyami Kher.

Rakesysh Omprakash Mehra said that the movie is extremely special to him.

The music launch of Mirzya was attended by the entire Kapoor family.
As it turns out, both the times son Harshvardhan convinced dad Anil, critics and viewers showered praises on the latter.
Speaking on Harshvardhan's taste of cinema, Anil revealed that rather than going on for partying, his son likes to stay indoors and watch movies. Post his course in screenwriting from Los Angeles, Harshvardhan has developed a sense of scripting and his taste in cinema has evolved.
However, Anil added that Harshvardhan's taste may have something to do with the genes. Anil said that like the way he entered commercial cinema later in his career, his son seems to be following his footsteps. The 'Jhakkas' Kapoor said that in the beginning of his career he had discussions with filmmakers like Shyam Benegal and worked with Mani Ratnam; so this is what may have passed on to Harsh.
The dad hopes that Harshvardhan who is debuting with Rakeysh Omprakash Mehra's 'Mirzya' on 7th October makes his own mark in the industry, away from the 'Kapoor tag'.
"We wanted that Harsh one day should become his own man. And I am proud to see that slowly and steadily, Harsh is finally carving his own niche here in his unique way," Anil added.