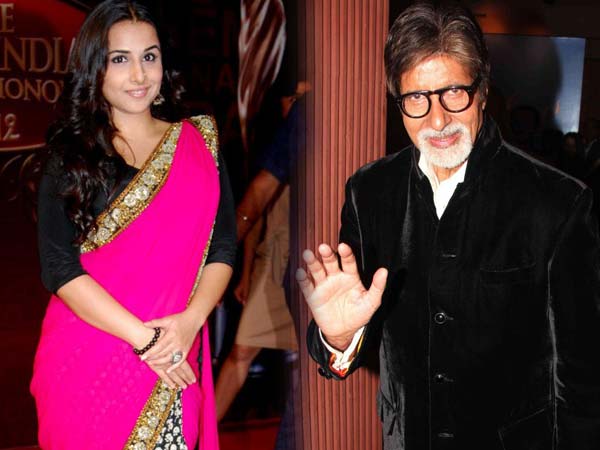 Several Bollywood stars took to social media to extend warm wishes on the occasion of International Women's Day 2019.  This special day, which is celebrated on March 8 focuses on empowering women and focuses on bringing their needs to the forefront. While many do not believe in a one-day celebration, others observe the day with great pomp and fervour. And, Bollywood celebrities such as Amitabh Bachchan, Akshay Kumar, Vidya Balan and several others wished fans a very happy International Women's Day 2019.
In a lengthy and well-worded post, Vidya penned an inspiring note addressing women to 'love yourself the way you are'. She coupled it with a picture that will make sense if you want it to, she wrote, "#HappyWomensDay to me and to you ...and to us all ?! #ItsTime to #EmbraceYourself ? .... starting today if you've never done it before...#ItsTime to love yourself body, mind & soul.. just the way you are! Let's Not wait to become thinner or fairer or smarter or hotter or cooler or richer or more successful or anything that you are not already...before you can #LOVE yourself".
Meanwhile, Akshay Kumar wrote, "Breaking stereotypes...at #Run4Niine with these biking queens, Biker Rani in Lucknow today. #HappyWomensDay".
Breaking stereotypes...at #Run4Niine with these biking queens, Biker Rani in Lucknow today. #HappyWomensDay pic.twitter.com/fGD3K9jqta

— Akshay Kumar (@akshaykumar) March 8, 2019
T 3111 -
एक विशेष दिन अंतर्रष्ट्रिय महिला दिवस के लिए !!???
ना !!
मेरे लिए प्रति दिन महिला दिवस है 🙏🙏🙏🙏🇮🇳🇮🇳🇮🇳🇮🇳

— Amitabh Bachchan (@SrBachchan) March 8, 2019
To the Strongest person i know
Who not surprisingly is a woman!
Happy Women's day Mummy 💪🏻❤️
And Happy Women's day to all you Strong Women out there ❤️#HappyWomensDay pic.twitter.com/4xxBlHSVbY

— Kartik Aaryan (@TheAaryanKartik) March 8, 2019
Proving everyday that WE CAN! 💪🏼#InternationalWomensDay pic.twitter.com/PMwULWKiy5

— Diana Penty (@DianaPenty) March 8, 2019