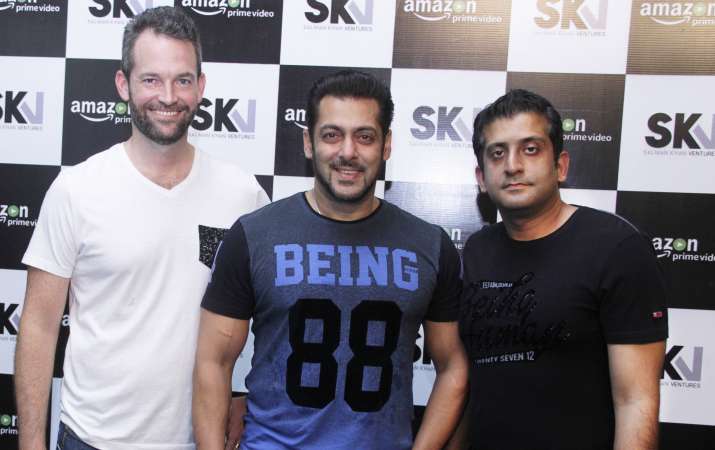 Amazon Prime Video has announced a first-of-its-kind, worldwide exclusive content deal with none other than superstar Salman Khan ventures. Thus, following Tubelight, all Salman's films will be premiered on Amazon Prime Video after theatrical release and before Satellite/Television broadcast. Subscribers can also watch Slaman's previous blockbusters Bajrangi Bhaijaan, Kick, Jai Ho and Hero on Amazon Prime Video. Superstar Salman Khan expressed his happiness on this collaboration.
The actor said that he is elated to expand the reach of Indian cinema by collaborating with Amazon Prime Video as it reaches more than 200 countries. He added that movie lovers will find many movies on the platform.
Nitesh Kripalani, Director and Country Head, Amazon Video India, stated that the superstar is a huge star and has a massive worldwide appeal adding that it is a step to change the way Indian customers consume entertainment.
Head of Content, Prime Video, Asia Pacific, James Farrell, said, "India is a top priority market for Amazon and we believe that this love India has for films, the passion, the energy and the talent of India needs to be on a worldwide stage for global audiences to see."
For more entertainment updates, follow our Facebook page