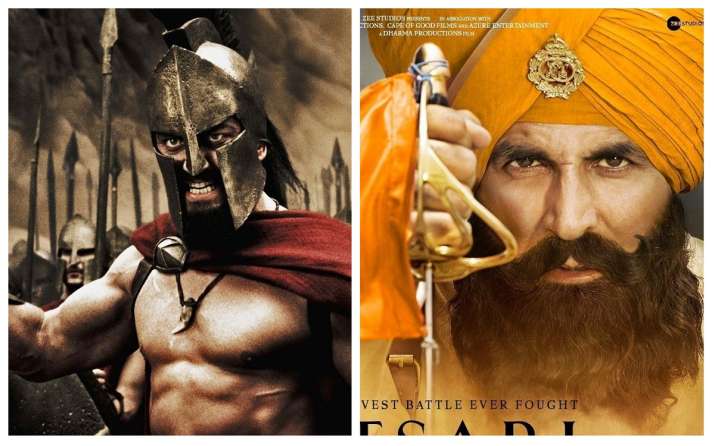 The directorial project of Anurag Singh, who is popularly known for Jatt and Juliet, stars Akshay Kumar and Parineeti Chopra in his forthcoming period drama Kesari. The trailer of this much-anticipated film has finally hit the internet. Through this trailer, we can witness that Akshay has made sure that one good look at it and the patriot in you will be awakened for life. Akshay plays the role of Havildar Ishwar Singh in the film who led the Sikhs in the Battle of Saragarhi. In the fight, 21 Sikhs, who were a part of British Indian Army, fought valiantly 10,000 Afghan Orakzai Tribesmen in North-West Frontier Province in 1897.
Not just the fans but Akshay Kumar himself was very excited about the film. In an interview earlier, the actor claimed, "I have been shooting for 'Kesari' since the last one and a half months, and every time that I wear the taaj (turban) on my head, I am filled with pride."
With this trailer, the 51-year-old actor Akshay has once again proved that age is just a number, and no one can do action scenes as he can. In the film, the actor was required to do a number of action scenes which were being coordinated by stunt coordinator Lawrence Woodward of the Oscar-winning Mad Max: Fury Road (2015) fame.
Speaking of the trailer's review, many cinephiles who have seen Zack Snyder's 300 will find a lot of similarities between that of Hollywood fantasy-action and Akshay's Kesari trailer. Both 300, which starred Gerard Butler as King Leonidas, and Kesari boasts similar plots. In 300, a total of three hundred greek warriors, led by King Leonidas of Sparta, fought against the Persian army of a million warriors in the Battle of Thermopylae. As mentioned before, in Kesari, 21 Sikh soldiers led by Havildar Ishar Singh take on 10,000 Afghan tribal warriors in the Battle of Saragarhi.
Additionally, action choreography in both films is enthralling on-screen. The slow-motion shot sequences and the actors' enthusiasm portrays the same fashion of both the dramas. Another similarity between 300 and Kesari's trailer is that none of the Greek soldiers survived the battle in 300 and going by the Indian history, none of the 21 Sikh soldiers will survive the battle of Saragarhi as well.
For all the latest Lifestyle updates, check out our Facebook page!
ALSO READ | Akshay Kumar as valiant Sikh soldier in Kesari will awaken the patriot in you