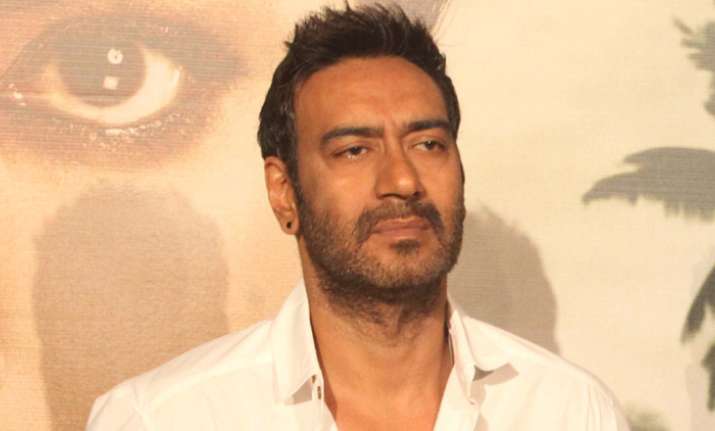 Actor-filmmaker Ajay Devgn feels that people from film industry are scared of politics because if their thought is not liked by any party, then their movies face backlash. Ajay, who himself is awaiting release of his upcoming movie 'Shivaay', said that on speaking on matter gets the movies in troubles and the movie is prevented from release.
'Shivaay' will go head-on at box office with Karan Johar's 'Ae Dil Hai Mushkil' on October 28. The latter movie has been mired in controversies because of the presence of Pakistani actor Fawad Khan.
Earlier popular Bollywood celebrities like Shah Rukh Khan and Aamir Khan had faced a backlash on their remarks on intolerance. Even filmmaker Mukesh Bhatt said recently that he will not work with Pakistani actors.
Asked Ajay whether it is nationalism or fear behind such statements, he said:
"Both. When it comes to nationalism, as I said, I stand by the country. When it comes to politics, an industry men gets a little scared. He gets scared because if today you say anything against a group, your film will be stopped, something will happen".
"We are very vulnerable where politics is concerned. Where nationalism is concerned, I don't think it (Bollywood) is divided... We want to stay away from politics because we are vulnerable.
"But when it comes about the nation, there I stand by it. But when politics is concerned, sometimes you say it, but most of the time you stay quite because of fear," he added.
Ajay along with his wife Kajol on Saturday took part in a news show to talk about the current political scenario of Bollywood and Pakistani actors.
(With IANS Inputs)