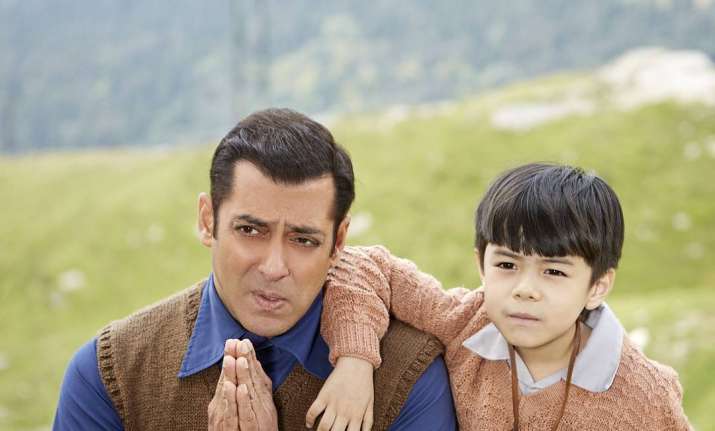 Matin Rey Tangu, who will be seen sharing the screen space with superstar Salman Khan in Tubelight, has said that he wanted to be an actor. The five-year-old stated that he wanted to become a chef earlier but now he will choose acting as his profession and will cook in free time. Matin was present at a special event and he also interacted with media. The pictures from the film's set indicate that he had fun shooting with Salman.
In a behind-the-scenes video from the upcoming film, Salman said that Matin used to complain on the set and say that he did not enjoy shooting as he wanted to be a chef.
When Salman asked his young co-star to tell the media what he wanted to become in future, the kid said, "I want to be an actor. Ab actor ban gaya toh ban gaya (Now I have become an actor so I will continue)." "I will cook in free time," he added.
When Salman asked Matin if he remembered the first day of the shoot, he said, "Yes, I remember the place where I threw up. I puked because I couldn't breathe." When asked to share something about the 51-year-old superstar, the kid said, "One day he took off his shoes and jumped into the swimming pool."
He then turned to Salman and said, "now you say something about me." Salman replied, "What should I say about Matin. He is a superstar, he is a superstar of Itanagar."
Directed by Kabir Khan, Tubelight also features Sohail Khan. The movie is slated to release on June 23.
(With PTI Inputs)