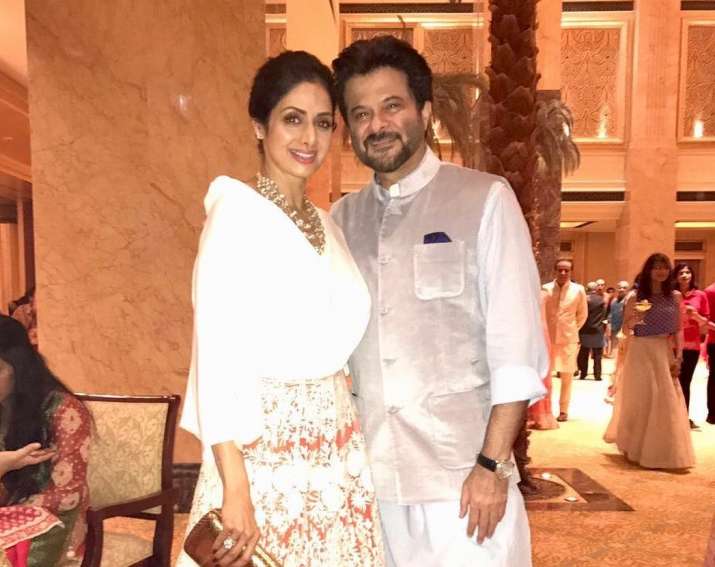 Sridevi's sudden demise has left the Kapoor family devastated. According to her Mom co-star Adnan Siddiqui, Boney Kapoor cried like a baby till 5 am on the unfortunate night when Sridevi passed away. It's an enormously tough time for Boney Kapoor and his family, especially his daughters who are now left without mother. During this time, Anil Kapoor and his wife Sunita have taken complete charge of Boney and his children.
A source close to Boney Kapoor told Deccan Chronicle, "Daughters Janhvi and Khushi Kapoor have shifted into Anil's residence. Boney is completely distraught and shattered. But he's a very strong man. He won't allow his emotions to take over until the last rites are over."
"His devotion to Sridevi is comparable with Shashi Kapoor's devotion to Jennifer. Like the Kapoors, Boney has a tendency to put on weight. Sri controlled his food habits with military strictness. With her gone, Boney will have no one to restrain his diet," sighs the friend. This, adds the friend, is the least of the family's problems.  "Right now, it's Boney's daughters who are of primary concern. The younger one is especially unable to comprehend the enormity of the tragedy. Anil's wife Sunita is constantly with Janhvi and Khushi, and so is Anil and Sunita's daughter Sonam."
A member of Kapoor family says, "Nothing had prepared the family for this sudden setback. To make it worse, Sri passed away in Dubai, far away from home, which meant the complications of flying her back had to be sorted. It is a hellish time for the Kapoor family. Everybody has cancelled all their engagements—Anil and Sonam were supposed to be shooting in Patiala for Ek Ladki Ko Dekha Toh Aisa Laga and Arjun Kapoor rushed back from the shooting of Vipul Shah's Namaste Canada in Amritsar. They're there to support Boney and the daughters in every way possible."
Veteran actress Sridevi passed away on February 24 at a Dubai hotel, where she was present to attend her nephew Mohit Marwah's wedding. According to the autopsy report, the actress' death was a case of accidental drowning. Her last rites will be performed in Mumbai at 3:30 pm on February 28th.