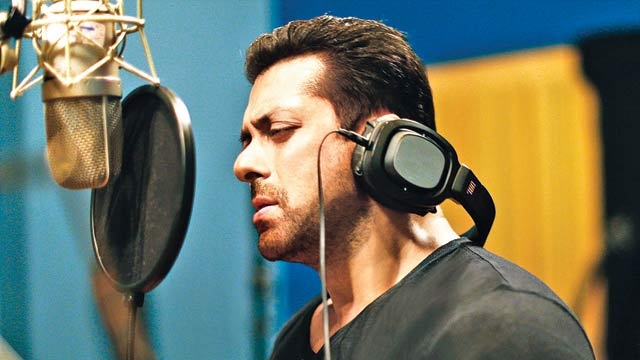 If you loved Salman Khan's singing in "Jag Ghoomeya" and "Main Hu Hero Tera", then be prepared to groove again to Bhai's voice. However, this time the Bollywood superstar has sung a Marathi song for a film helmed by Salman's friend and filmmaker Mahesh Manjrekar.
The good news was revealed by Manjrekar at the album launch of his next Marathi film which is titled, "Rubic's Cube".

N

evertheless, the film in question, for which Salman sand a sung for, is for Manjrekar's upcoming movie. The film is a musical one and is titled "FU - Fun Unlimited", which will hit the cinemas on June.
Further, the filmmaker said that initially, the crew wanted the song to be released by Salman's new label, "Being Human Music". However, things didn't work out as planned and thus, he had to move on with another label.
 However, since the two are very good friends, it was said that the duo has plans to work together on a private album. And, if things work out, then Salman may soon be seen in a Marathi film directed by Manjrekar.
In the past, our very own Desi Girl Priyanka Chopra had sang a Marathi song Baba for her production venture "Ventilator", and now Sallu is all set to rock with his voice in Marathi