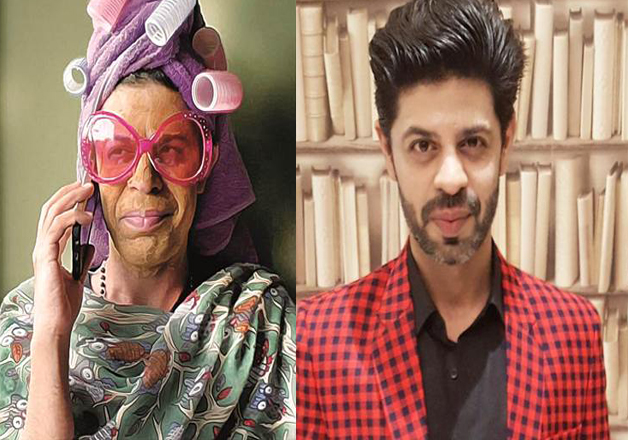 Actor Ssumier Pasricha who shares funny and witty videos on social media as Pammi Aunty removed the video in which he was talking about Saif Ali Khan and Kareena Kapoor Khan's son Taimur Ali Khan. The actor revealed that his manager was getting calls to pull down video as some people think that it hurts religious sentiments of people.
The video was uploaded in December following the social media furore on Taimur's name. In it, the comedian said that name doesn't define anybody's character. He went on to elaborate that kids who have God's name could also involve in criminal activities in future. This thing didn't go down well with some people who demanded to remove the video.
Ssumier said that though the video was uploaded last year but his manager started getting calls few weeks ago, to remove the video. He was also threatened for terrible outcomes if the video was not deleted.
The comedian said, "some people, who claimed to be members of a right-wing organisation and followers of a controversial Godman, threatened him with dire consequences if I didn't apologise and pull down the video."
He further added that his manager was stressed and stopped taking business calls. He added that he didn't want his manager to suffer so he pulled down the video a week ago.
He stated that it was not made to hurt anyone.
He added, "The video wasn't created with an intention to offend anyone; I wasn't targeting anybody. It's their problem if they took it personally."
Ssumier rose to fame when he started posting videos on social media as Pammi Aunty. The actor spoke on various issues in his videos that went viral on internet.