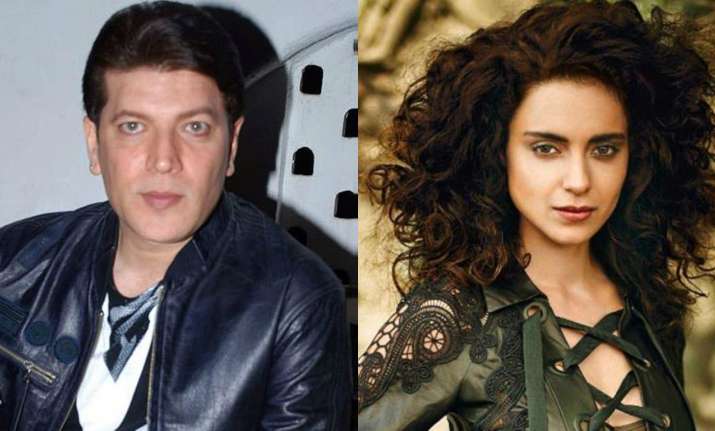 Kangana Ranaut's explosive revelations on Aap Ki Adalat took Bollywood by storm. In the controversial episode, she attacked Karan Johar, Hrithik Roshan and Aditya Pancholi among others. While others have gone silence after expressing their views on social media, it seems actor Aditya Pancholi is in no mood to spare the actress.
Aditya and Kangana's battle has taken an ugly turn and it doesn't seem that it is going to stop any time soon. After Aditya asked Kangana to produce copy of the FIR against him which she had filed 10 years back, now he has again targeted the actress. He has presented a copy of his daughter Sana Pancholi's aadhar card to prove that Kangana is not younger than her. While an alleged passport of Kangana that is going viral on social media further substantiates Aditya's claim.
Kangana has said this frequently that during her initial days in the film industry, a man (hinting at Aditya) projected himself as her godfather and assured to help her. However, their relationship turned abusive after Aditya began torturing and assaulting her. The actress recently disclosed the identity of Aditya during her appearance in India TV's show Aap Ki Adalat. She said that Aditya used to abuse and stalk her. Kangana also said that the actor kept her under house arrest and sneaked into her flat with a duplicate key. Kangana even informed this to Aditya's wife Zarina Wahab but that went into vain. "When I went to meet his wife, she blatantly refused to help me in any manner saying that when he is not at home, they are at peace. He physically abuses their domestic helpers, said his wife. When I said that I'll go to Police because I don't have any other option then she told me, "Do whatever you want but I cannot help you," said Kangana in Aap Ki Adalat episode. Meanwhile, the Tanu Weds Manu actress also claimed that she is a year younger than the duo's daughter.
Aditya who has earlier called Kangana a ''mad girl'' and threatened to sue her, has now given aadhar card to an entertainment portal which shows Sana's birth year as 1987. Whereas Kangana's passport that is doing rounds on the internet has her birth year as 1986. While Kangana is not active on social media but on her behalf her sister Rangoli is giving befitting replies to those targetting the actress. Recently, she slammed Aditya Pancholi, Zarina Wahab, Sona Mohapatra and also KRK.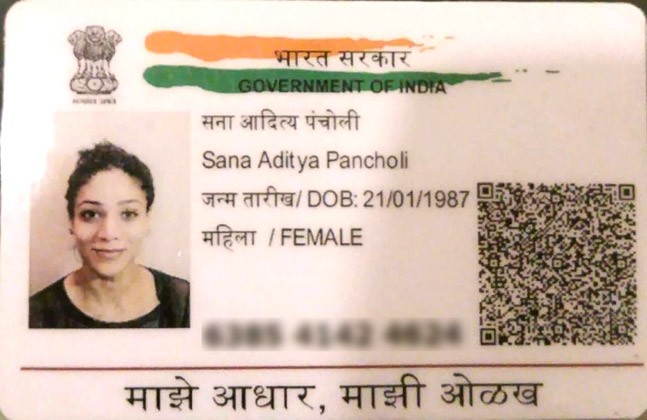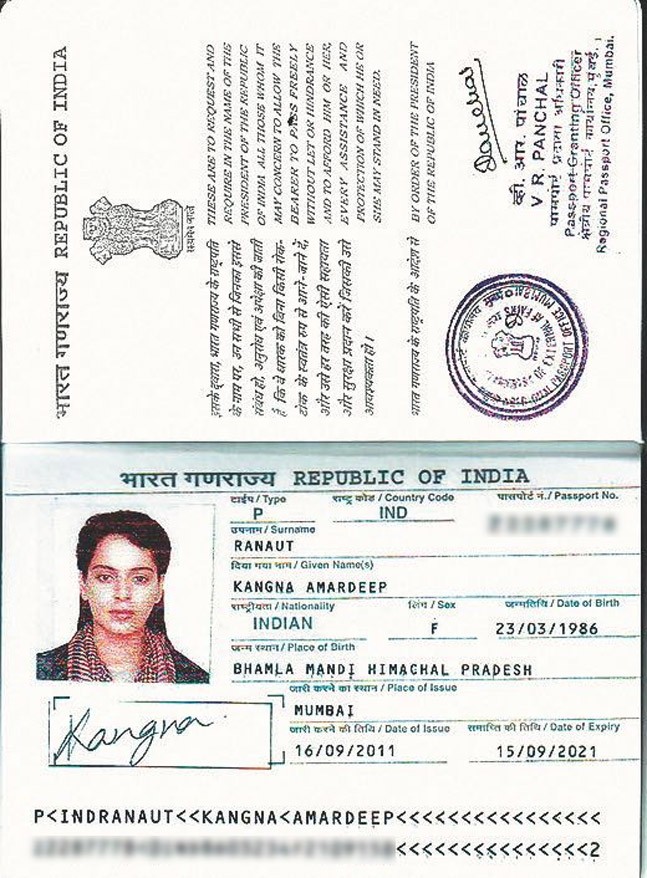 Meanwhile, talking to India TV, the dynamic actress said that one can excel in Bollywood by sharpening their skills. ''There are many ways to connect with people, I learnt English.. If you know English then learn Hindi as well. Acting is important.. If you have good acting skills then keep on improving it,'' said Kangana on being asked about requirements to sustain in Bollywood. She further says,''Be it Bollywood, Hollywood or other industries, talent always doesn't play a key role in fetching you work but in order to survive and win people's hearts talent is crucial. You will earn their value and respect only because of your skill.''
Watch the video here